The fourth Milestone-build of CyanogenMod 11 (CM11) ROM is now being rolled out to several devices with support for Android 4.4.2 KitKat, by the CyanogenMod team.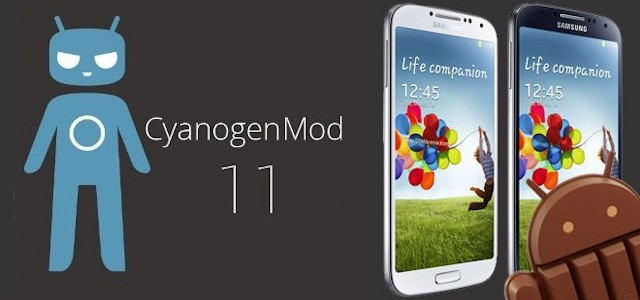 The new Milestone 4 release features a host of bug-fixes, low-level tweaks and performance improvements along with a handful of custom changes to the user interface (UI).
As Android Beat reports, some of the key changes ported into the latest CM11 ROM include immersive mode, left-hand mode for the navigation bar, transparent volume panel and quicker boot-up times on multi-core devices.
The Milestone 4 build is reportedly more stable than the nightly version, while being compatible with the previous Milestone builds or CM11 stable releases.
Check out the complete official change-log for the CM11 Milestone 4 build from the CM team (below):
Immersive Mode – prevent accidental clicks on swipe gesture (EdgeGesture service)
Bluetooth LE – Wipower SDK apis, various fixes
System NavBar – Left Hand mode (landscape only – not available on tablets)
Motion Accelerometer support (device dependant)
Volume Panel – transparency support
Translations – new language additions, localization and long-string fixes
MediaPlayer – new apis for Suspend/Resume
CM Easter Egg
QuickSettings – volume Tile sync fix, Quick Config, Alarm tile shows alarms, User Profile fix
Recent Apps Panel – low-end device tweaks
Theme Engine – Fix crashes
Performance – Speed up booting on multi-core devices, add option to force high-end graphics option on low-end devices
Trebuchet – decouple icon mask and background (should fix some icon packs)
Settings – multiple hands-free device support
Privacy Guard – confirm on permission reset
Profiles – add expanded desktop support
The updated versions of CyanogenMod 11 M4 builds for your device can now be accessed from the official Cyanogenmod downloads page here.
Those who have already downloaded the latest Milestone build of CM11 ROM can follow our step-by-step guide posted here to install the same on their devices.
NOTE: Ensure that you have installed the latest CWM Recovery (download here) or TWRP recovery (download here) for your device, before you proceed with the guide.