Samsung is yet to announce the launch of official accessories for its upcoming flagship smartphone, the Galaxy S5, which is widely expected to release on 11 April.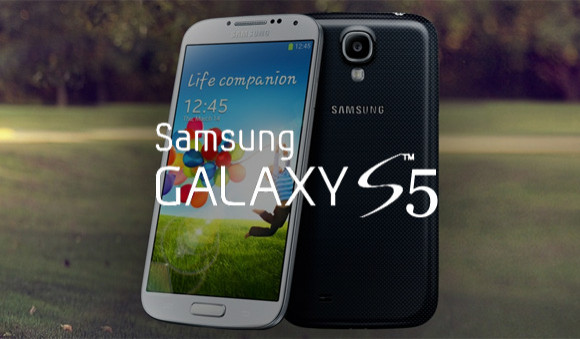 Nevertheless, renowned UK online store MobileFun has already posted several pictures pertaining to 11 varieties of Galaxy S5 cases and charging covers on its product pages with links to pre-orders. One can choose among an array of case covers including wallet covers, hard case covers and S-view covers with wireless charging capability.
Galaxy S5 Protective Hard Case Cover Plus (Grey)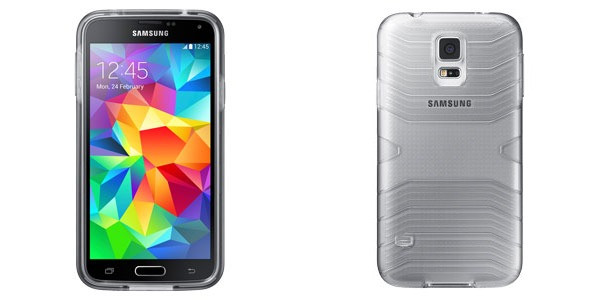 Prospective buyers of Galaxy S5 smartphone could choose to safeguard their prized possession against scratches and physical damage with a protective case such as the Hard Case Cover Plus. It is made entirely of plastic with higher resistance against scratches and impact damage compared to standard cases.
With a price of €24.49, the Hard Case Cover Plus sells only in grey variant.
Galaxy S5 S-View Wireless Charging Cover (White and Black variants)

The S-View case cover is available with wireless charging as well as without the wireless capability. The S-View Wireless Charging Cover case packs a wireless charger on its back along with support for S-View functionality including sleep and wake features.
In addition, it allows you to make and receive calls as well as browse the phone without actually flipping open the cover. The wireless charging cover case is available only in White or Black at €66.99.
Galaxy S5 Flip Wallet Cover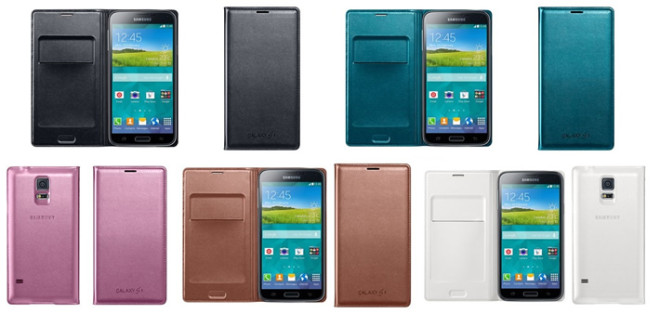 The Flip Wallet Cover is the cheaper variant without S-View functionality and enables storage of credit cards. It is available in a wide range of colours including White, Blue Topaz, Blue Black, Glam Pink and Rose Gold at €36.99.
Galaxy S5 S-View Cover Case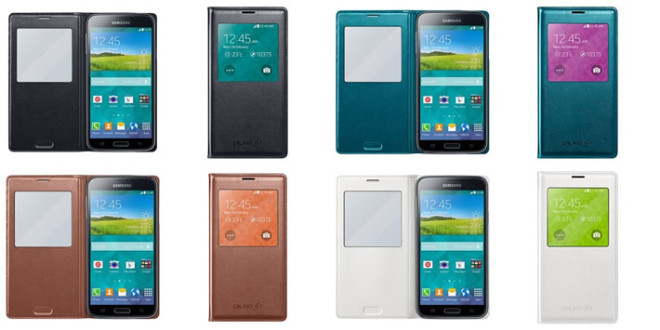 The S-View Cover Case is the same as the other S-View variant except for the lack of wireless charging capability. It has all the standard S-View features including ability to answer calls, check time and incoming notifications, and view the upper part of the screen without having to flip open the cover.
This variant of S-View Case has a starting price of €54.99.
Galaxy S5 Accessories Availability
Though there is no word on the official release date for these Galaxy S5 accessories, you can pre-order them right away from MobileFun.co.uk and they should be delivered to you in the next few weeks, once the product becomes officially available.