Hurricane Patricia: Strongest Pacific twister ever recorded could devastate Mexico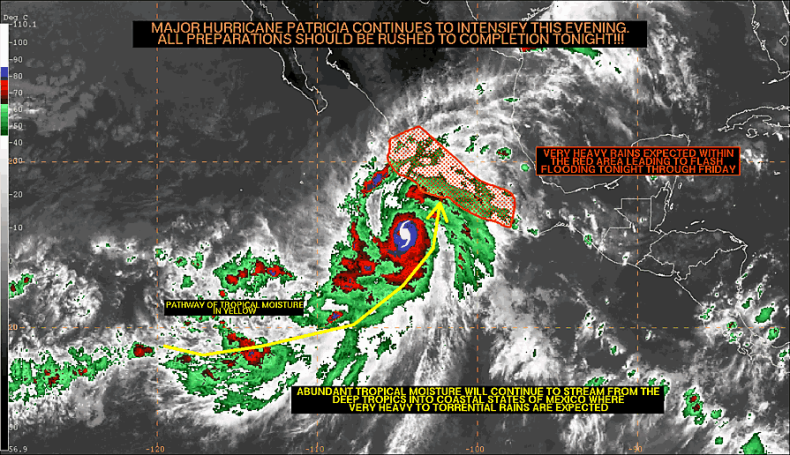 Hurricane Patricia, a category-five cyclone and the strongest Pacific twister ever recorded, could be making a devastating landfall in south-eastern Mexico, and is forecast to hit Punta San Selmo on the Central American country's Pacific coast in the coming hours. The US National Hurricane Center has called the cyclone "potentially catastrophic" with winds increasing to around 160mph.
Some data has suggested the winds could even reach up to 200mph. The centre has warned the twister will intensify and all preparations for its landfall "should be rushed for completion".
US Airforce reconnaissance has measured the pressure in the eye of the storm to be 894mb of pressure, an unprecedented strength, since records of hurricanes began. In between 12-18 hours the cyclone is forecast to make landfall and then follow a path inland north of Guadalajara, according to The Weather Channel. Emergency evacuations are in effect, with warnings issued in Colima, Jalisco and Michoacan states.
In its most recent statement, the National Weather Service's office in Miami has said: "The National Hurricane Center is issuing advisories on category five Hurricane Patricia, located a couple of hundred miles south-southwest of Manzanillo, Mexico."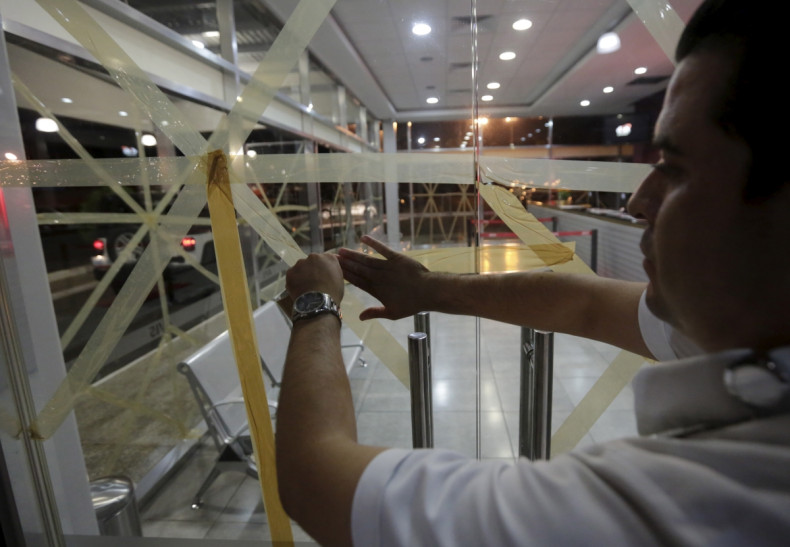 "An area of low pressure could form several hundred miles south or south-southwest of the southern tip of the Baja California peninsula over the weekend. Environmental conditions are forecast to be marginally conducive for gradual development of this system while it moves slowly toward the east-northeast or northeast," it added.
The US State Department has put out a travel warning to nationals to stay away from beaches and the rough seas. The beach resort of Puerto Vallarta lies in the direct path of the storm. In preparation restaurants and shops have begun boarding up to ready themselves for the winds and expected flooding.
Local media in Guerrero, Michoacan, Colima, Jalisco and Nayarit, which are expected to take the brunt of the storm, have reported that the Mexican National Communications Centre of the Directorate General of Civil Protection are in liaison with State Civil Protection Units on the shoreline in the Central Pacific Ocean in order to monitor the possible effect of torrential rainfall.
School has been cancelled across Colima State in the towns of Mascota, Talpa de Allende, Cuautitlan, Cihuatlan, La Huerta, Tomatlan, Vallarta, and Cabo Corrientes.