The chief of Oxfam Australia has described Cyclone Pam, which has devastated the archipelago nation of Vanuatu, as "one of the worst disasters ever seen in the Pacific".
At least eight people are believed to have been killed by the category five storm, which struck the tiny state's 65 islands on the morning of Saturday, March 14.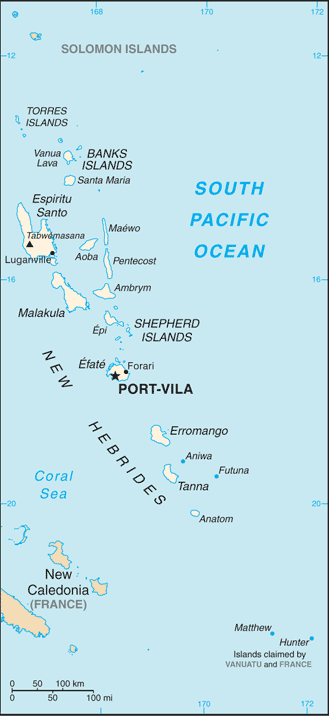 A state of emergency has been declared in country, which has 267,000 inhabitants.
The death toll expected to rise sharply.
Tens of thousands are believed to have been have been made homeless, as the 300km/hr winds flattened towns and villages, including the republic's capital Port Villa.
"The scale of humanitarian need will be enormous and the proud people of Vanuatu are going to need a lot of help to rebuild their homes and their lives," said Oxfam's Colin Collet van Rooyen, speaking in the devastated town on Sunday, March 15.
The immediate priorities, he said, were providing shelter, clean water, and sanitation.
Vanuatu's president, Baldwin Lonsdale, said that the majority of the country's inhabitants had been left homeless by the storm, and appealed to the international community for help.
"I am speaking to you today with a heart that is so heavy," he said. "I stand to appeal on behalf of the government and the people to give a helping hand in this disaster."
Authorities are struggling to gauge the scale of the disaster and reach affected communities, with the storm having brought down power lines, and fallen trees block roads.
According to figures from the New Zealand Red Cross, 103,000 people have been affected by the storm.
Aurelia Balpe, head of delegation for the International Federation of Red Cross and Red Crescent Societies in the Pacific, said, "Tens of thousands of people are still in the middle of a terrifying ordeal and we need to urgently assess the humanitarian needs and start meeting them as soon as possible."
The international community has pledged support, and aid has begun to arrive on military planes from Australia and New Zealand.