Sex and the City star, Cynthia Nixon has unveiled her new look after appearing on the set of Live! With Kelly completely bald.
Nixon is currently starring in a stage drama called Wit where she plays a character that has ovarian cancer and reportedly wasn't interested in using a bald-cap.
Stateside beauty bloggers are already saying she's wearing it well with Glamour magazine saying "with that pretty face and striking demeanour, I've decided she's totally pulling it off."
Nixon played Miranda in the hugely popular Sex and the City franchise where she became famous for her red locks.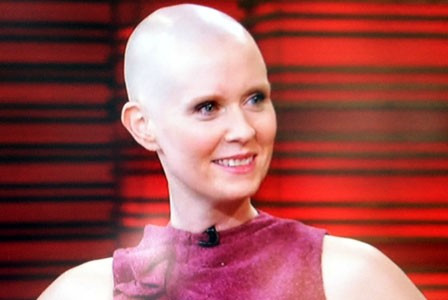 "I thought it was kind of gonna be no muss-no fuss, but I have to shave it every day!" Nixon exclaimed.
"It's got kind of a five o'clock shadow, and you don't want to go on with that.
"I was always kind of curious to see what it would be like. I like it; I don't think I'm gonna keep it forever."
Her character in Wit is a poetry professor who gets diagnosed with cancer whilst at the top of her career.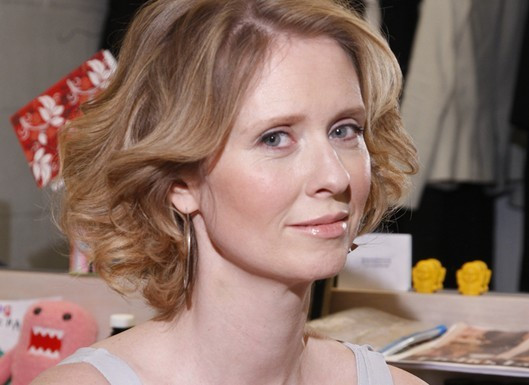 After the initial shock, Nixon went on to describe how she felt about the character she plays: "She's really at the top of her profession. She's a professor of 17th century poetry.
She's the best; she knows she's the best. She gets a really bad cancer diagnosis and she goes through this really heavy-duty chemo and she meets that challenge, but she learns a lot about herself."