Troubled Cyprus Proposes Tax Amnesty to Lure Investment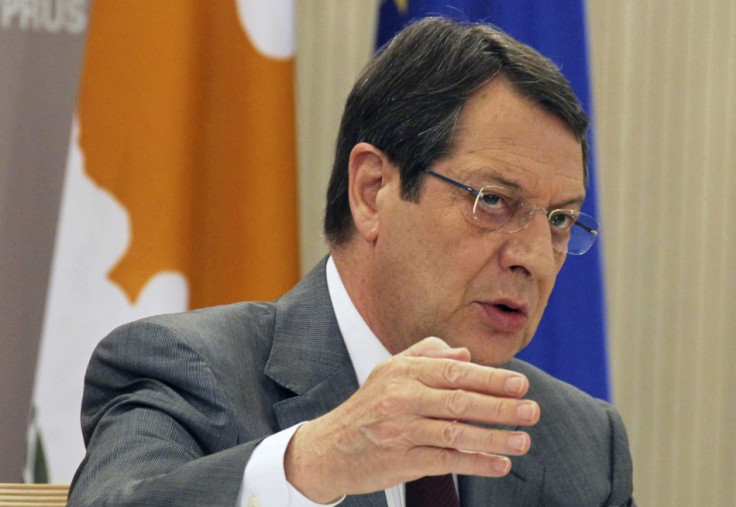 Cyprus has drafted legislation for a tax amnesty to entice money sheltered abroad back onto the troubled island's shores.
The tax amnesty, which would last until 31 December if approved, would only count for people making a long-term investment or buying Cypriot sovereign debt and would exempt them from income tax.
"It will not be a blanket amnesty, because the government is very sensitive to issues of tax evasion," Christos Stylianides, a government spokesman, said.
The eurozone state almost exited the single currency area when its lawmakers could not agree on a deal to save the country's banks.
Eventually they reached an 11th-hour consensus on the EU-ECB-IMF (the Troika) bailout package, worth €10bn, which required the country to raise €5.8bn through strict public sector austerity measures and a reorganisation of two major banks, Laiki and the Bank of Cyprus.
The justice minister revealed that authorities had opened an investigation into the country's financial practices in the build-up to the banking sector's near-collapse, a probe that could lead to lawsuits against individuals and companies.
"The issues raised [by judges] can be resolved by inquiries which will be handled by criminal investigators," said Ionas Nicolaou.
Cyprus had to shut down Popular Bank, also known as Laiki, in order to shore up the cash in time.
Bank of Cyprus is also assuming some of Laiki's assets and was therefore forced to assume Laiki's emergency liquidity assistance (ELA) liability.
It then meant that the country had to convert substantial deposits, held in the Bank of Cyprus, into equity to help recapitalise that bank.
In a letter to the Troika, Cypriot president Nicos Anastasiades bemoaned the bailout conditions.
"It is my humble submission that [it] was implemented without careful preparation," the Cypriot president wrote.
He claimed that Greece had not been treated as harshly when its economy fell into difficulties.
"As understandable as ringfencing may be, this was absent at the time of deciding the Greek PSI (Private Sector Involvement) in relation to Greek government bonds which cost Cyprus 25% of its GDP," said Anastasiades in the letter.
"The heavy burden placed on Cyprus by the restructuring of Greek debt was not taken into consideration when it was Cyprus's turn to seek help."
© Copyright IBTimes 2023. All rights reserved.