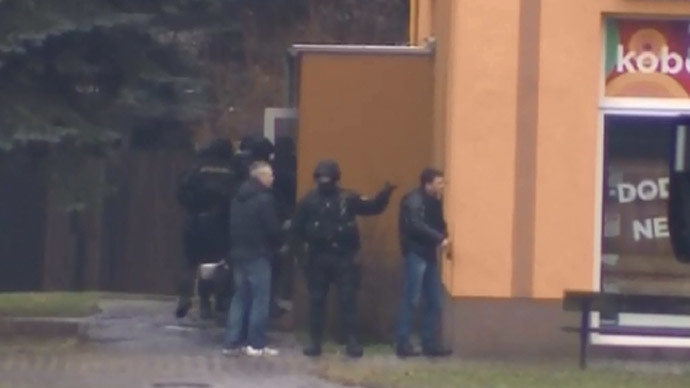 A gunman who opened fire, killing eight people in the south-eastern Czech town of Uhersky brod, called a local TV station minutes before to declare that he was being harassed and ignored by authorities.
The man, who authorities said was 60, rang the crime news line of Czech TV station Prima, at 12.56pm, before the attack, and spoke to reporter Pavel Lebduška, reports ceskenoviny.cz.
"He announced to us that he was in Uhersky brod and told us that we should go to see him," Lebduška said.
"We tried to find out why and what he wanted to show us. After a moment, he replied that he was being harmed by lots of people, that he was being harassed, while the authorities ignore it," Lebduska said of the four minute call.
The reporter said he contacted police while the man was on the line and attempted to gain further details of his identity.
Lebduska said the man told him "he had a gun and some hostages and that he would make his own decision".
Lebduska said the man had "been a person absolutely ruined mentally."
"He introduced himself by his surname, but we will not disclose the information because the police have not confirmed it," he added. "The man was firmly decided to do it."
Shortly after 1pm local time, the man opened fire in the Družba pub, killing seven men and one woman, before turning the gun on himself, according to local reports. Police said they would release more details of the incident on 25 February.