A grandmother has been arrested after police allege she kept her nine-year-old granddaughter locked in a dog cage in the living room at a home in Wisconsin.
Gale Lalonde, 47, was detained on Thursday along with Dale Deavers, 48, who is not related to the child, following a tip-off from an elementary school teacher that a student was being abused.
Racine County Sheriff's Office attended Deavers's house in Town of Norway and found a kennel, which they say the girl was kept in overnight and for much of the daytime.
It was fastened with a padlock and contained a basic blanket for the child to sleep under when she lay on the floor at night. Another sibling lived in the house but was not caged. Both have been taken into care.
"I was sickened at what I witnessed last night," said Racine County Sheriff Christopher Schmaling.
"This by far, is one of the most disturbing and heart-wrenching cases of child abuse I've seen, it doesn't get much worse than this."
Schmaling said the girl spent at least 12 hours every day – sometimes more – in the cage, which is less than 5ft high and and covered a floor space of 8ft by 4ft. There were no dogs in the house.
Her grandmother Lalonde and Deavers, both from Wind Lake, were taken into custody accused of causing mental harm to a child, false imprisonment and several other felony charges. They have not yet been formally charged.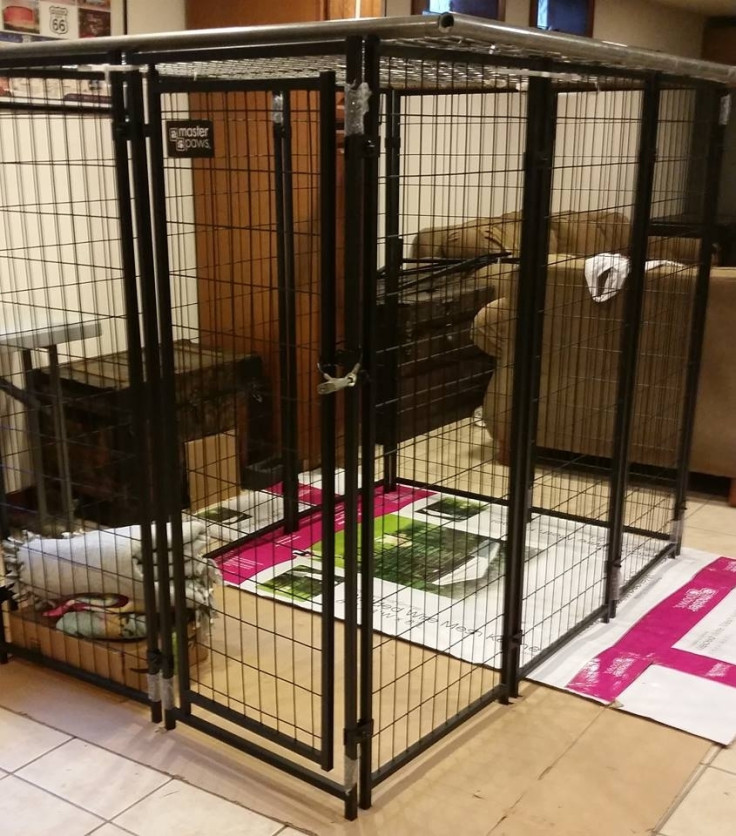 Police intervened on the advice of an elementary school teacher who the girl confided in. She and her sibling were in the official care of Lalonde – it is not clear why their parents no longer look after them.
"You've seen the photo. Cardboard on the floor, a couple of blankets and a padlock," Schmaling told Fox. "I wouldn't treat my own dog that way."
"What goes through your mind? What would that child have to do to get you to go out and purchase a dog kennel?"
The investigation continues with formal charges expected imminently.