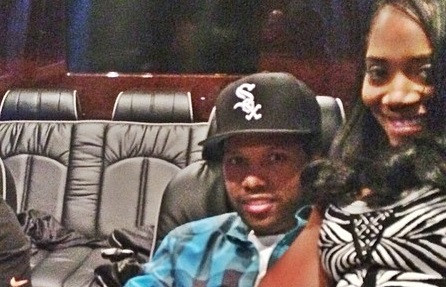 After more than a year in prison Love and Hip-Hop star Mandeecess Harris is a free man.
The reality star was released from Yates County Jail after his fiancée Yandy Smith put up $200,000 of his $600,000 bond.
"Mendeecees is a very good guy," said Smith, who is a popular hip-hop talent and the mother of his 20-month-old son.
The couple celebrated his homecoming by sharing snaps with fans on Instagram. The moment was also caught by VH1 cameras, which were waiting outside the court building to film scenes for the next season of the show.
Harris was arrested in January 2013 over a New York-based drugs ring and money laundering operation that involved his brother Tyrus Harris, and another man, Ronald Walker.
Tyrus pleaded guilty to transporting cocaine and faces a prison sentence of about five to seven years. Walker is serving 10 years after pleading guilty to conspiracy charges and money laundering.
Harris' arrest and subsequent detention was one of the show's major storylines during last season with fans watching Smith battling with lawyers for information and often breaking down during her phone conversations with Harris.
"The hardest part is just watching the kids growing up without him," she had said.