Dai Greene is eagerly awaiting the opportunity to banish the memories of last year's Olympic disappointment by retaining his 400 meters hurdles world title this August.
The Welshman captained Team GB during the London's Games, but while Britain enjoyed a best ever medals haul with 65 in all, Greene suffered personal disappointment after finishing fourth in the 400 meter hurdles and the 4x400 relay.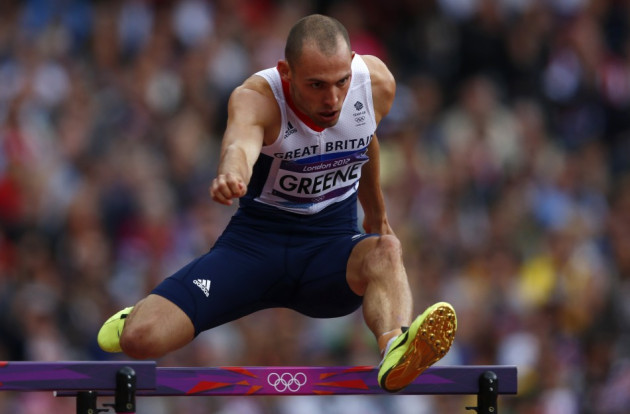 After a disappointing 2012, Greene is looking to shake the tag of the forgotten man of British athletics and defend his title in the IAAF World Championships in Moscow this summer.
Hopes of doing so have been slightly hampered by his latest surgery, a double hernia operation Greene underwent in March. But the 27-year-old remains confident he will be back to his best in time for Moscow.
"I'd like to think I can defend it," Greene told the Independent. "The problem appeared in January but I still ran indoors in Glasgow. To start with I thought it was a bit of tightness but, come February, I was really struggling with the intensity of training.
"So I went to see the UK Athletics doctors in Loughborough and was told I had a hernia and there were two options - to operate straight away or put it off until the end of the season," Greene added.
"There was no point doing that as I was already struggling, let alone with another five months of training and competition."
Following personal disappointment against the backdrop of unprecedented British success at London 2012, Greene's determination to mark the 2013 season with a successful title defence is of particular significance.
And having made swift progress since going under the knife earlier in the year, Greene believes his is far better placed to succeed in 2013.
"I don't think it should affect my ambitions for the season," Greene said speaking of his latest surgery. "I certainly have more confidence than 12 months ago. I'm definitely in a better position than last year."