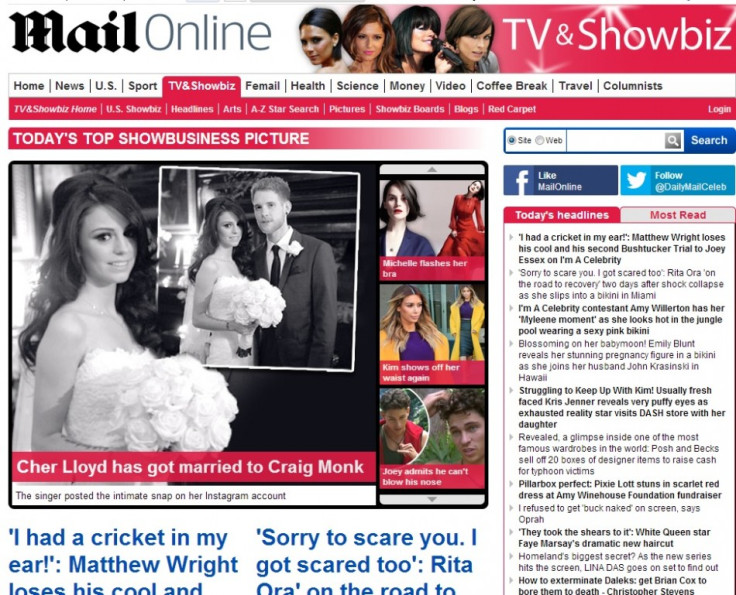 Daily Mail and General Trust (DMGT), which publishes the Daily Mail, the fifth most popular national daily in the UK, reported a 4% drop in profit over the last six months but hopes its full-year results will be in line with market expectations.
Revenues from the company's biggest website, the MailOnline, are expected to offset a decline in print sales and the publisher also expects to reward shareholders with higher than expected earnings per share.
DMGT reported a 20% revenue growth from MailOnline, which is currently the largest English language news website in the world and accounts for 9.6% of the total revenue, down from a 45% growth in its half-year results in 2014.
The website, which has a readership of 14 million daily unique readers, is expected to gain more US-based advertising offers after DMGT bought US-based news and entertainment website Elite Daily.
The company saw most of its print publications decline in revenue and circulation as the readership shifts towards online. Sales from its core publications, the Daily Mail and the Mail on Sunday, fell to £260m ($407.68m, €365.71) in the half year, down 6%.
"We have continued to actively manage our portfolio of businesses and have made several acquisitions and disposals during the period, in line with our strategy to improve the overall quality and growth prospects of the Group," DMGT's chief executive Martin Morgan said.
The company's B2B companies generated a slight rise in revenue but because of a big investment in Risk Management Solutions, B2B profit was down 20%.
"We expect the year-on-year performance to improve during the second half, particularly within the B2B portfolio," Morgan said.