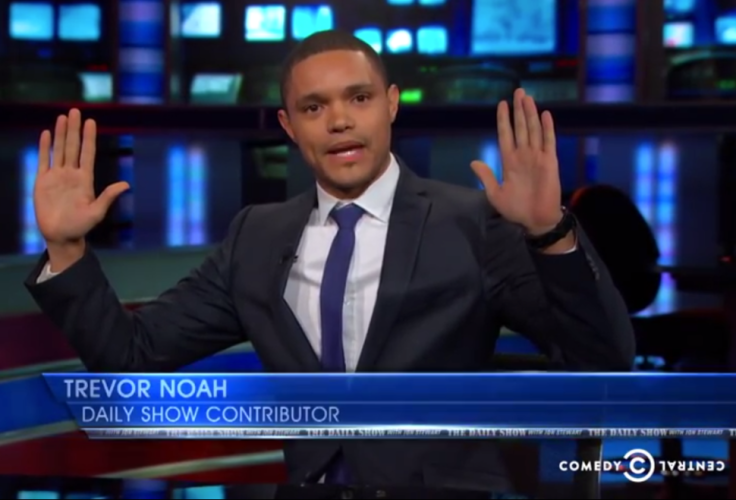 The writers at The Daily Show went a little too far for some when they hailed the US Supreme Court's decision to strike down a Texas law enforcing strict limitations on women's right to abortion, before quickly backpedalling on a tweet that triggered a cascade of criticism on Monday 27 June.
The state law, which required all abortion clinics to be certified as surgical centres and doctors to have admitting privileges at nearby hospitals, has forced most clinics to shut down.
The top court ruled that the law addressed no health need, presented an onerous burden for women seeking abortions and interfered with their constitutional rights.
It's a serious issue that the jokesters at The Daily Show thought they could get behind. "Celebrate the #SCOTUS ruling!" gushed The Daily Show in a tweet. "Go knock someone up in Texas!"
Reaction to the tweet — which, incidentally, spoke only to males — was swift and ugly. "How terribly unfunny," tweeted sports writer Keith Law
"Are you f---ing kidding me? Is it Frat Week there or something?" asked one female follower. Fox news host Meghan McCain, daughter of GOP Arizona Senator John McCain, responded: "That tweet is so vile."
"I miss Jon Stewart," plaintively tweeted another Daily Show twitter follower, referring to current host Trever Noah's predecessor. The program's tweet misstep was an opportunity for many to beat up on the current show and pine for the old Stewart days.
"Friends, we're certainly not promoting abortions," the show quickly mansplained in a new tweet. "Just excited about #SCOTUS reaffirming right to choose."