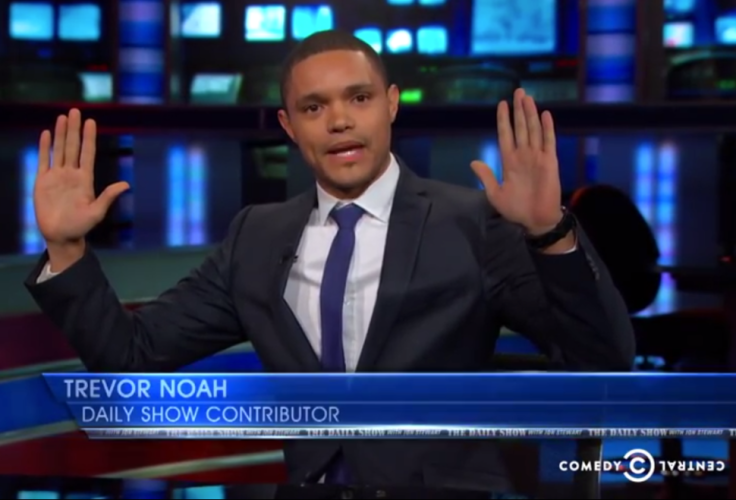 South African comedian Trevor Noah is expected to be announced later today (30 March) as the man to replace Jon Stewart later this year. According to The New York Times Comedy Central are preparing to make the announcement later today, most likely at the recording of tonight's episode.
Noah only recently joined The Daily Show's team, making his on-air debut in December in a segment about the American views of South Africa and vice versa. He has only contributed to three segments to date but will host the show later this year when Stewart makes his exit.
"You don't believe it for the first few hours," said Noah, speaking to The New York Times. "You need a stiff drink, and then unfortunately you're in a place where you can't really get alcohol."
In a statement Stewart himself added: "I'm thrilled for the show and for Trevor. He's a tremendous comic and talent that we've loved working with." Stewart then added that he "may rejoin as a correspondent just to be a part of it!"
For 15 years Jon Stewart is helmed the satirical current affairs show, becoming a political force himself and a legendary figurehead in the entertainment industry. His departure comes not long after the release of his directorial debut on the big screen with Rosewater.
Speculation as to who may replace Stewart ran rampant following the announcement of his departure in early February, with many predicting someone with far more experience on US television than Noah.
With such a major loss the identity of the show will undoubtedly change, and the youthful (relatively so, he's 31) Noah will bring in a new era for one of Comedy Central's most well-known shows.
Comedy Central president Michele Ganeless said: "We talked to women. We talked to men. We found in Trevor the best person for the job."