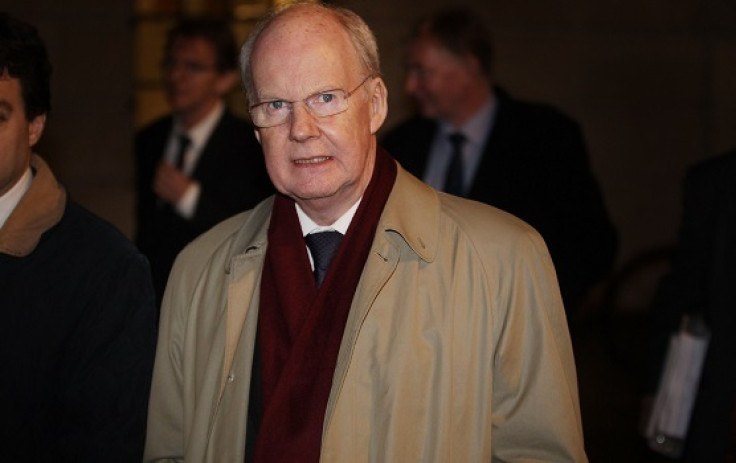 British establishment newspaper Daily Telegraph is facing a torrent of criticism on social media after publishing a front-page article about the suicide of two members of staff at rival publisher News UK.
The article, written anonymously, claimed that two people who worked in News UK's advertising department, which publishes the Times and the Sun, killed themselves because of intolerable pressures to meet commercial targets.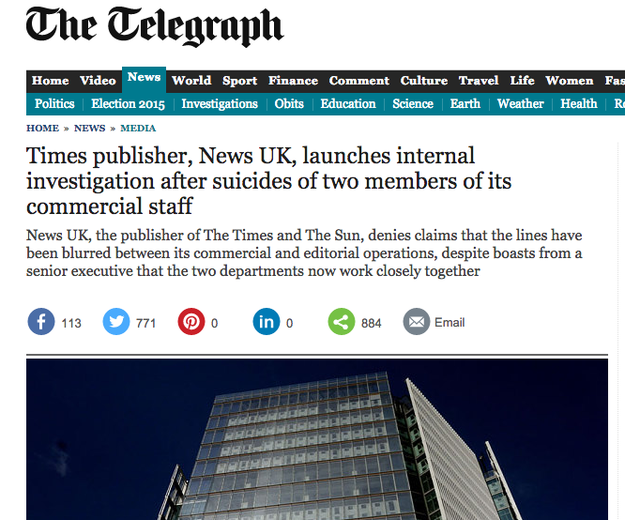 The article continued by claiming that they may have killed themselves because of "unreasonable pressure to hit targets".
Since the article was published on Friday (20 February), the Telegraph has been fiercely criticised for using human tragedy to score points against a rival paper, by journalists and readers.
It has also been suggested the article breached the Samaritans' guidelines for reporting suicides.
Journalists at several of Britain's other leading newspapers have also condemned the story, and urged the Telegraph to admit it was misguided.
Guardian editor Alan Rusbridger used Twitter to suggest his rival publication should remove the story from its website, a call which was echoed by several reporters at rival titles.
The furore comes just days after the Telegraph's chief political commentator, Peter Oborne, resigned over what he described as a "collapse" in standards.
Oborne launched a scathing attack on the Telegraph's owners and chief executive Murdoch MacLennan, and claimed the paper was committing a "form of fraud" by refusing to cover negative stories about banking giant HSBC, one of its biggest advertisers.
"The Telegraph needs to explain to us why its coverage of HSBC has been skewed, and the really important people who it should explain this to are the readers of the Daily Telegraph," Oborne told Channel 4 News.
"I've had so many conversations with Telegraph staff. I believe I am speaking for the vast majority of Telegraph staff that we have no confidence in the chief executive Murdoch MacLennan and I'd go further than that and say we have no confidence at all in the Barclay brothers who own the paper."