Peter Oborne calls for inquiry as Telegraph U-turn on 'sickening' HSBC coverage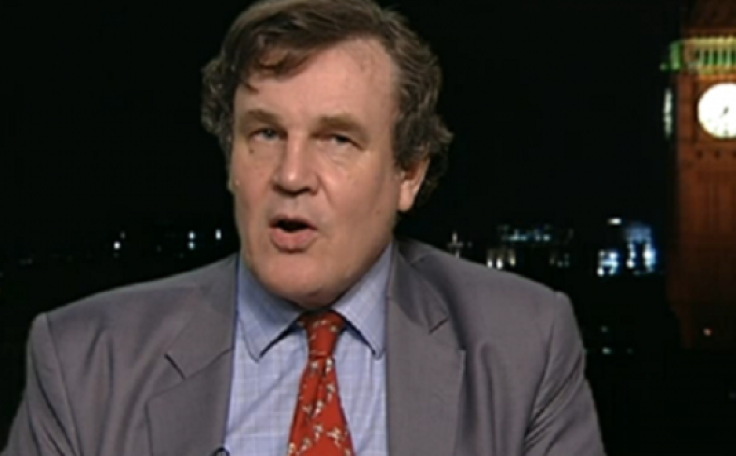 Peter Oborne is calling for an independent inquiry into allegations the Telegraph purposely did not write negative stories about HSBC in order to appease one of their key advertisers.
Oborne resigned from his role as chief police commentator at the paper over what he described as a "form of fraud" to its readers. He claimed the paper deliberately did not cover HSBC's tax scandal stories as they were an "advertiser you literally cannot afford to offend".
Oborne wrote a lengthy article lamenting the "microscopic" HSBC coverage which appeared in the paper, adding the paper's journalistic standards had fallen in recent years and now panders to "political power, big corporations and rich men".
The Telegraph denies the accusations they were discouraged from writing harmful stories about HSBC, describing Oborne's claims as "astonishing and unfounded".
The day after Oborne's resignation, the Telegraph finally did feature the story of how HSBC's Geneva offices have been raided by Swiss police over allegations into money laundering prominently on the front page of their website, albeit just over 200 words of wire service copy.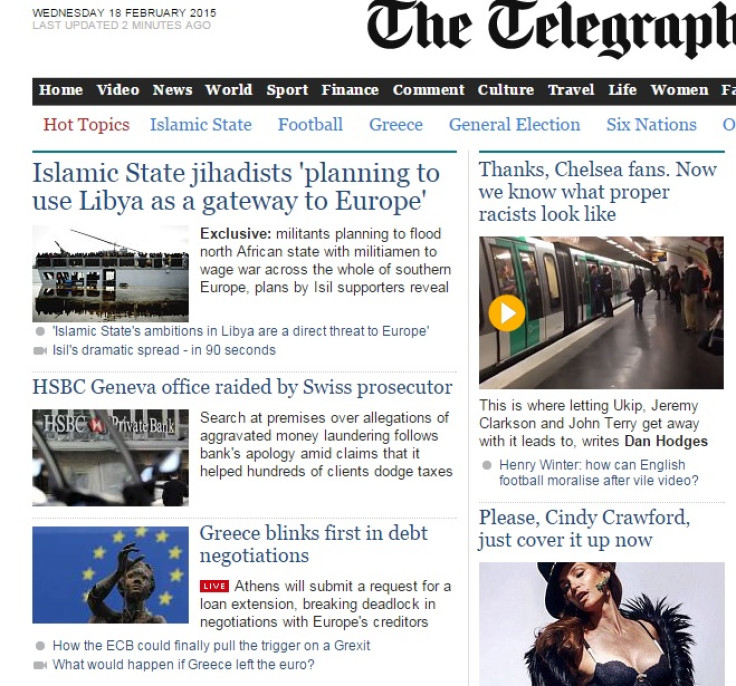 The front page of the Telegraph's website following Oborne's resignation, with the HSBC story second top
The apparent 'U-turn' in the wake of Oborne's resignation did not go unnoticed by their readers, with several leaving critical comments before they were disabled by the management.
Speaking to BBC Radio 4's Today programme, Oborne called for an independent review into the Telegraph's editorial guidelines and its alleged appeasement to its advertisers.
He said: "It can't be done by the chief executive [Murdoch MacLennan], he has been running the show, we need an independent outsider to come in and do a full assessment of the relationship between advertising and editorial.
"A fraud is being perpetrated on Telegraph readers who buy the paper expecting to get the news and instead get something that gives the impression it is vetted by the advertising department."
He added the lack of coverage on HSBC's tax affairs by his former employer made him "feel sick" as a journalist.
Writing about the paper's coverage of the recent HSBC files' story, which was heavily covered across news organisations, Oborne said: "You needed a microscope to find the Telegraph coverage: nothing on Monday, six slim paragraphs at the bottom left of page two on Tuesday, seven paragraphs deep in the business pages on Wednesday.
"The Telegraph's reporting only looked up when the story turned into claims that there might be questions about the tax affairs of people connected to the Labour party."
Oborne added: "From the start of 2013 onwards stories critical of HSBC were discouraged. HSBC suspended its advertising with the Telegraph. Its account, I have been told by an extremely well informed insider, was extremely valuable. HSBC, as one former Telegraph executive told me, is 'the advertiser you literally cannot afford to offend'."
A Telegraph Media Group spokesperson said: "Like any other business, we never comment on individual commercial relationships, but our policy is absolutely clear.
"We aim to provide all our commercial partners with a range of advertising solutions, but the distinction between advertising and our award-winning editorial operation has always been fundamental to our business.
"We utterly refute any allegation to the contrary.
"It is a matter of huge regret that Peter Oborne, for nearly five years a contributor to the Telegraph, should have launched such an astonishing and unfounded attack, full of inaccuracy and innuendo, on his own paper."
© Copyright IBTimes 2023. All rights reserved.