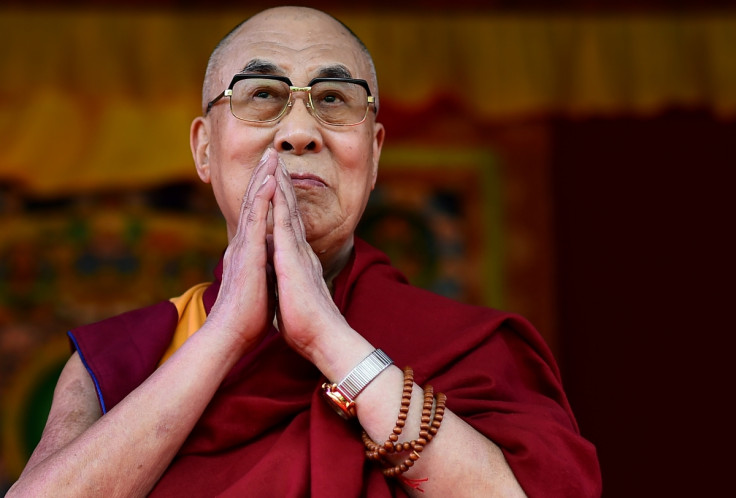 Tenzin Gyatso, the 14th Dalai Lama turns 81 on 6 July. As the leader of the global Buddhist community since the age of 15, His Holiness has spent his years propagating peace, tolerance and unity. Born in Tibet, he fled his home during the Chinese occupation and has been fighting for the freedom of his homeland, while living in exile in India.
Celebrating the birthday of the spiritual leader, IBTimes UK lists some of his most wise sayings.
"The true hero is one who conquers his own anger and hatred."
"We must all live harmoniously with our neighbours. Your happiness depends on it."
"Our prime purpose in this life is to help others. And if you can't help them, at least don't hurt them."

"Old friends pass away, new friends appear. It is just like the days. An old day passes, a new day arrives. The important thing is to make it meaningful: a meaningful friend - or a meaningful day."
"Compassion is not religious business, it is human business, it is not luxury, it is essential for our own peace and mental stability, it is essential for human survival."

"There is no need for temples, no need for complicated philosophies. My brain and my heart are my temples; my philosophy is kindness."
"Remember that sometimes not getting what you want is a wonderful stroke of luck."
"Whether you believe in God or not does not matter much, whether you believe in Buddha or not does not matter so much; as a Buddhist, whether you believe in reincarnation or not does not matter so much. You must lead a good life."
"All major religious traditions carry basically the same message, that is love, compassion and forgiveness the important thing is they should be part of our daily lives."