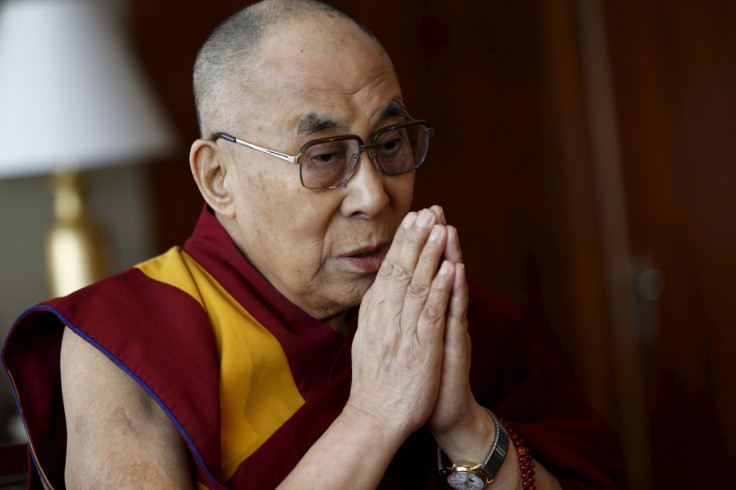 Exiled Tibetan spiritual leader Dalai Lama, who claims that the title could end with his death, is "making a fool" of Tibetan Buddhism, a Chinese official has alleged. Writing in the state-run daily, Global Times, Zhu Weiqun, chairman of the ethnic and religious affairs committee of Chinese People's Political Consultative Conference, urged the Buddhist leader to respect Tibetan traditions and follow them.
Zhu, who calls the Dalai Lama a "separatist", recently denounced the Dalai Lama's claims that his reincarnation is a religious matter and that he alone has the right to decide about it. He said the Dalai Lama's claim that he might reincarnate as a foreigner, a bee, a blond girl or might become a living reincarnation or might never reincarnate at all is not only making a fool of Tibetan Buddhism, but also is a "completely useless" means of "extricating him from the difficulty of reincarnation".
According to beliefs in Tibetan Buddhism, upon the death of a senior lama, his soul reincarnates in the body of a child. Such a child is named the successor to the existing lama. China claims the right to appointing the successor to the Dalai Lama, saying they have inherited it from the Chinese emperors. However, Tibetans, who have been fighting for years for autonomy for Tibet, strongly oppose China's claims.
Earlier in 1995, China put a boy in Tibet under house arrest, whom the Dalai Lama had named as the reincarnation of the previous Panchen Lama. China appointed another child in his place.
Tenzin Taklha, a senior aide to the Dalai Lama, was quoted as saying by Reuters that Tibetans will never accept a successor appointed by China. "The Chinese are following an absurd agenda and we continue to reject it," he reportedly said.
The exiled Tibetans, on the other hand, are in the process of electing their new prime minister-in-exile to continue their fight for Tibet's freedom after the Dalai Lama. As many as 88,000 Tibetans across 13 countries are registered to cast their votes for a prime minister and the 44-member parliament-in-exile, according to a report in TimesLive. The first round of voting took place in October 2015 followed by another round about a week ago.
Lobsang Sangay, 48, the incumbent prime minister-in-exile, is considered a frontrunner. Penpa Tsering, 49, is the only other candidate contesting Sangay for the position. Sangay and Tsering were both raised in India. Sangay is a Harvard-educated former academic and his opponent is the speaker of the Tibetan parliament-in-exile based in Dharamsala.