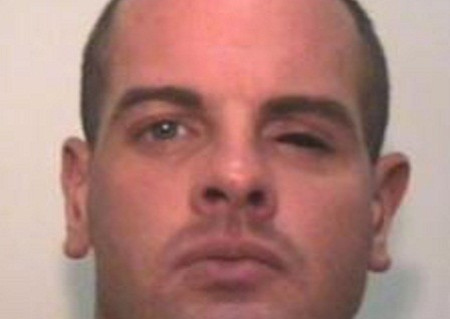 The man accused of murdering two police officers in a gun and grenade attack in Greater Manchester has pleaded not guilty.
Dale Cregan, 29, pleaded not guilty at Liverpool Crown Court to the murders of PC Nicola Hughes and Fiona Bone on 18 September.
Cregan, speaking via videolink, also pleaded not guilty to the murders of father and son David Short, 46, on 10 August and Mark Short, 23, on 25 May.
He also denied causing an explosion during the attack on 10 August.
The officers were killed after responding to a routine call at an address in Hattersley in Greater Manchester.
Cregan is charged with four counts of murder and attempted murder, and causing an explosion with grenade.
Nine other men also appeared via videolink at the court. Luke Livesey, 27, from Hattersley and Damien Gorman, 37, from Glossop also pleaded not guilty to the murder of Mark Short and three counts of attempted murder.
Anthony Wilkinson, 33, from Beswick and Jermaine Ward, 24, denied murdering David Short.
The remaining defendants, Matthew James, Ryan Hadfield, Leon Atkinson, Francis Dixon and Mohammed Ali, were not asked to enter their pleas.
A trial date has been set for 4 February at Preston crown court.