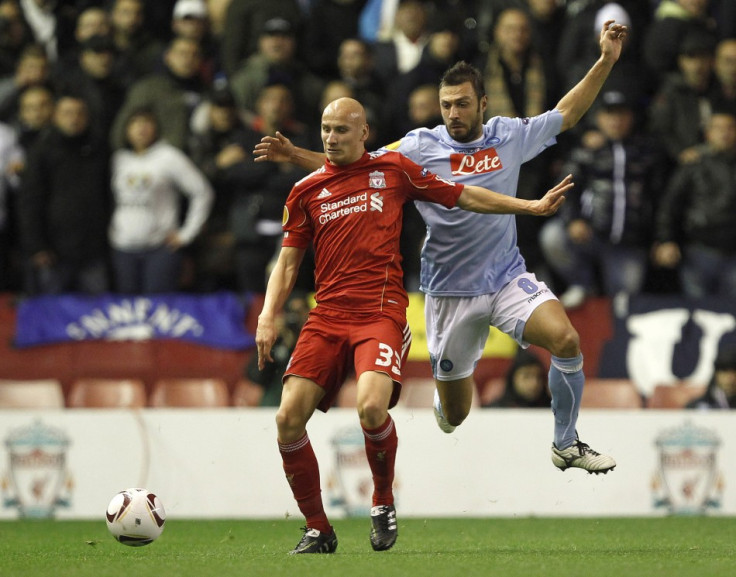 Liverpool manager Kenny Dalglish has praised the recent contribution of Anfield starlet Jonjo Shelvey.
The 19-year-old was recalled from his recent loan spell after injuries and suspension decimated Liverpool's midfield.
Shelvey subsequently found himself thrust into Kenny Dalglish's starting XI for Liverpool's impressive victory at Villa Park at the weekend and he cut a striking figure on his first league start for the club.
The absence of Steven Gerrard and Lucas Leiva and the suspension to Jay Spearing suggests Shelvey could start Liverpool's game against Wigan Athletic on Wednesday, and Dalglish believes the youngster's recent loan spell at Championship side Blackpool, although fleeting, has inevitably aided his development.
"He (Jonjo Shelvey) has been fortunate that Lucas is out, Jay got suspended and Steven is injured but it was even more fortunate for us the level of performance he put in," The Liverpool manager told a press conference on Tuesday.
"He has a good chance of having a really good career as a professional footballer. Part of his progress and development was to look for a club which was suitable for him to go out on loan and play more regularly at a higher level than we could give him here.
The Liverpool manager continued: "There is no-one in the dressing room we would expect to be doing handstands if they on the bench but it is a fact of life it is going to happen."
While happy to acknowledge Shelvey's recent contribution, the aforementioned Liverpool manager endeavoured to temper the increasing expectation on the young midfielder. The Scot believes there needs to be a healthy dose of 'realism' where young players are involved.
"But there has to be some realism involved. He played really well at Aston Villa but he is only 19 so just calm down a bit." The Liverpool supremo added.
"Let him get on with his career and we will try to develop him the best we can here.
"We have never been afraid to throw youngsters in and if they are good enough they will be given opportunities."
The 19-year-old joined Liverpool in May 2010 from Charlton Athletic in a deal worth an initial £1.7 million. He made his England Under-21 debut against Azerbaijan in September.