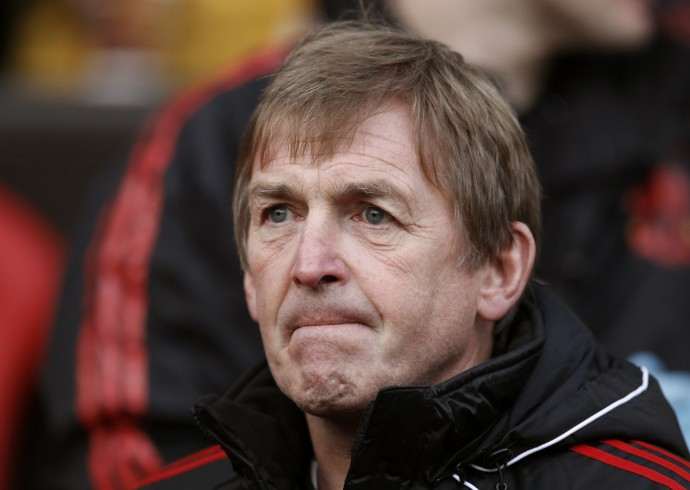 Liverpool boss Kenny Dalglish has defiantly told the club's detractors that they remain united, despite the recent verdict levelled against Luis Suarez's over his alleged racist abuse of Manchester United defender Patrice Evra.
The aforementioned Liverpool talisman has been banned for eight games and fined £40,000, subject to appeal for racially abusing the Manchester United defender during October's 1-1 draw at Anfield.
Despite the guilty verdict, Dalglish claims Liverpool remain firmly behind their star player and prior to last night's 0-0 draw with Wigan Athletic, the Reds wore t-shirts with Suarez's face and number emblazoned on them in a public show of support.
Dalglish claims the token gesture was an illustration of the respect Liverpool have for Suarez and a "reflection of the man as a character" regardless of the alleged saga involving the previously mentioned Manchester United left-back.
"I think the boys showed their respect and admiration for Luis with wearing the T-shirts," The Liverpool manager told the Liverpool Echo.
"It is a great reflection of the man as a character, a person and a footballer that the boys have been so supportive and so have the supporters.
"He has earned that. He deserves it and we will always stand beside him."
Although the furore surrounding Suarez has undoubtedly raised the scrutiny on Liverpool as a whole given the serious nature of the alleged offence levelled against the Manchester United player in question, Dalglish claims the whole club remain united.
"They will not divide the football club, no matter how hard they try." The Liverpool hero concluded.