Dallas police officer Patrick Zamarripa had served three tours in Iraq before becoming a police officer. On 7 July, Zamarripa became one of five officers killed during a shooting in Downtown Dallas during a Black Lives Matter rally.
The 32-year-old Fort Worth, Texas native was the father to two children, his daughter Lyncoln and his step-son Dylan. He was described by friends as a "gentleman" who loved America, the Star-Telegram reported.
Zamarripa's father, Rick Zamarripa, said he was watching the news on television Thursday (7 July) evening and decided to check in with his son, who he knew was on bike patrol in downtown Dallas. "There was breaking news that police officers got shot," he said. "I texted him and said, 'Patrick, are you Ok?'" His son never responded.
According to the Star-Telegram, one of Patrick's friends told his father to go to Parkland Hospital. Though he raced to the hospital, he arrived after his son died around 9.15pm local time. He leaves behind his wife, Kristy Villasenor, and their two children.
Zamarripa's uncle, Hector Zamarripa, told Reuters his nephew was a proud Mexican-American who, despite not speaking much Spanish, went by the name Patricio among his Spanish-speaking friends and family. "He enjoyed the job, that was his calling," his uncle added.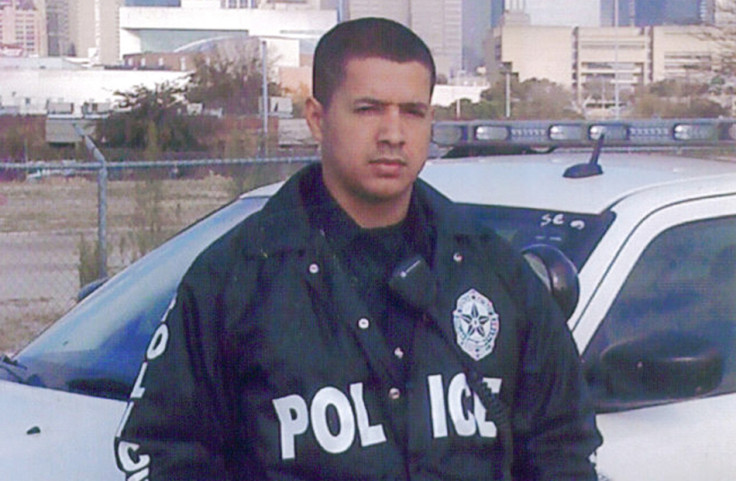 On social networks, Zamarripa shared his love of the Dallas Cowboys football team, his young daughter and his appreciation for fellow police officers.
Zamarripa was one of 12 police officers, some from the Dallas PD and others with Dallas Area Rapid Transit (DART) police, who were shot by a sniper identified as Micah Johnson. Two civilians were also injured during the shooting. Two of the officers killed were identified as DART officer Brent Thompson and Dallas PD officer Michael Krol.