One of the police officers killed during a shooting at a protest in Dallas on 7 July has been named as 43-year-old Brent Thompson of the Dallas Area Rapid Transit (Dart) team. Thompson is one of five officers who were killed by snipers in downtown Dallas during demonstrations in the wake of the deaths of two black men shot by police in the US.
Dart said Thompson is the first officer to have been killed in the line of duty since the department formed in 1989, with Thompson himself joining the team in 2009.
A Dart spokesperson said: "As you can imagine, our hearts are broken. This is something that touches every part of our organization. We have received countless expressions of support and sympathy from around the world through the evening. We are grateful for every message. Thank you.
"We are grateful to report the three other Dart police officers shot during the protest are expected to recover from their injuries. No other Dart employees working in Downtown during the protest or shooting were injured. We also extend our sympathies to our colleagues at the Dallas Police Department in the loss of their five officers."
A description of Thompson's LinkedIn profile reads: "I am motivated by a 'Team' atmosphere. I enjoy working on challenging tasks and problem solving with my peers. I am constantly looking for different ways to serve the department, this helps to keep my work from becoming sedentary and boring."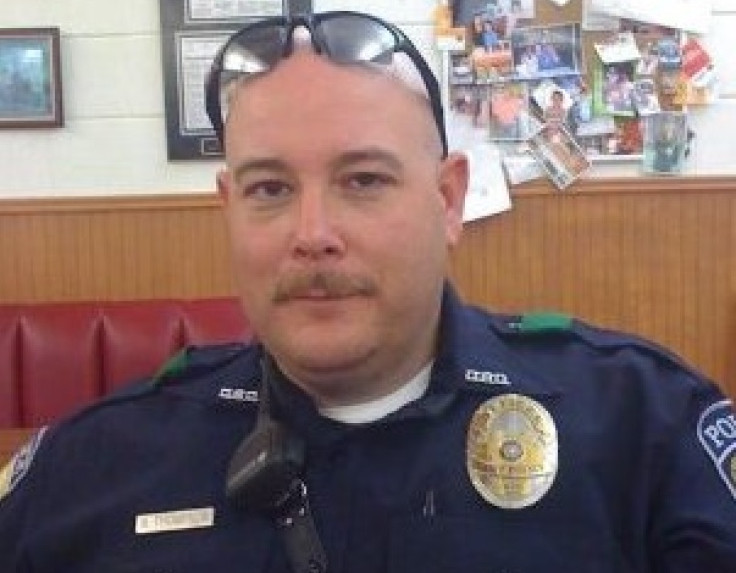 Police said three people are in custody following the shooting, with the fourth currently in a stand-off with officers near El Centro college and "exchanging gunfire with authorities". Police said the suspect is not co-operating with negotiators and warned that the "end is coming and he's going to hurt and kill more of us [officers]".
Dallas Police chief David Brown said: "We are being very careful in our tactics so that we don't injure or put anyone in harm's way. We still don't have a complete comfort level that we have all the suspects. So we will continue a very, very rigorous investigation and search of downtown until we are satisfied that all suspects have been captured."
Update: Dallas Mayor Mike Rawlings has confirmed the fourth suspect who was in a stand-off with police has died.