Former Dance Moms star Abby Lee Miller has been sentenced to a year and a day in prison over bankruptcy fraud.
The 50-year-old American dance instructor from Pennsylvania was sentenced yesterday (9 May) by a federal judge in Pittsburgh. Miller was also sentenced to two years of probation after release and given a $40,000 (£30,000, €36,000) fine.
Miller is best known for her appearance in Lifetime reality television show Dance Moms from 2011, which followed the practice sessions and performance competitions of young students of the Abby Lee Dance Company.
After owing more than $400,000 in taxes, the dance teacher filed for bankruptcy in 2010.
On 13 October 2015, the dance star was indicted for fraud due to the creation of a secret bank account in 2012-13 to hide income from masterclasses, TV deals and merchandise sales.
Miller was indicted with bankruptcy fraud, concealment of bankruptcy assets and false bankruptcy declarations for hiding up to $755,000 (£614,041). If found guilty to the charges, Miller could have potentially faced a fine of $250,000 (£207,391) for each of the 20 counts she was indicted on and five years in prison. She pleaded guilty in June 2016.
The controversial reality star – founder of the Abby Lee Dance Company – opened up about the fraud charges, telling People: "I made mistakes and I trusted people, but ultimately I have to take responsibility. I have to take the blame. I have to take the punishment."
She added: "I never ran a family business, never did the books... now we're finding out that money was going right and left, and I didn't know that."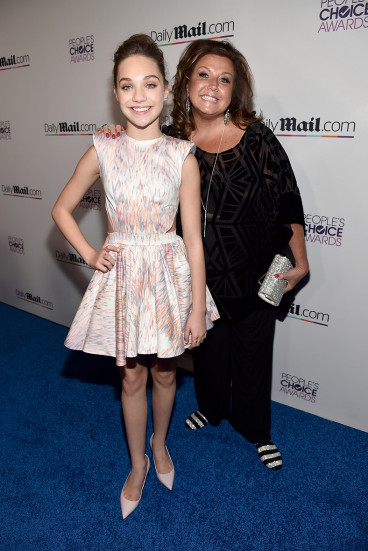 Following an emotional plea in September 2016, Miller's team – this week – released one final statement before her sentencing. Her attorneys hoped she would have received a probation sentence.
Their statement read: "Ms Miller was overwhelmed and under-equipped, and this led to her failure to respect to the bankruptcy process.
"Her engagement of lawyers, accountants, and other professionals was haphazard, episodic, and at times, counter-productive."
Questions about Miller's fraudulent activity were raised after a bankruptcy judge watched one of her spin-off shows and said that he doubted her claim that she didn't have any cash.
Miller announced that she would be leaving the show after seven seasons in an Instagram post in March.