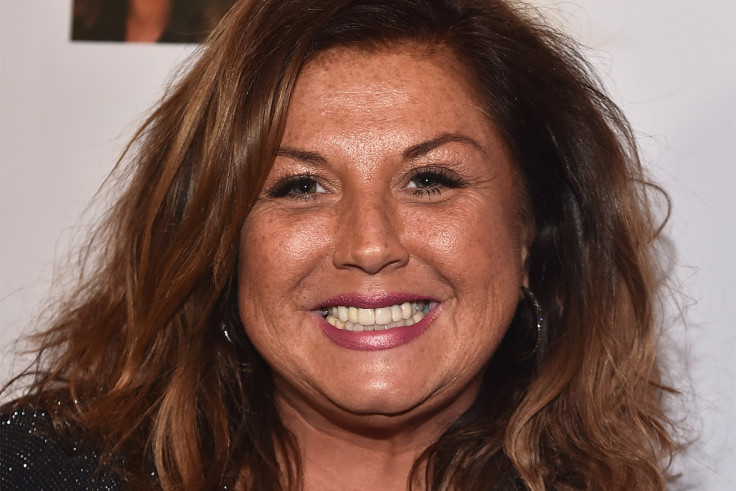 Shamed American dance instructor Abby Lee Miller is taking full responsibility for criminal acts – and faces up to two and a half years in prison for bankruptcy fraud.
The 50-year-old TV dance show instructor has owned up to her mistakes, speaking to People this week about her wrongdoings, such as the charge of attempting to hide $775,000 (£622k) of income from her Lifetime series Dance Moms in October 2015.
She allegedly hid the money in secret bank accounts between 2012-13 and pleaded guilty in June 2016. Miller is also accused of divvying up $120,000 (£962k) and having her friends carry the money in plastic bags in their luggage back in 2014.
The controversial reality star – who is also the founder of the Abby Lee Dance Company – opened up about being indicted on bankruptcy fraud charges, telling the publication: "I made mistakes and I trusted people, but ultimately I have to take responsibility. I have to take the blame. I have to take the punishment."
She added: "I never ran a family business, never did the books... now we're finding out that money was going right and left, and I didn't know that."
Miller recently announced her resignation in an Instagram post, and is facing up to two and a half years in prison if found guilty.
Following an emotional plea in September last year, this week Miller's team released one final statement before her sentencing, which takes place on 20 January. Her attorneys reportedly hope the reality star will receive a probation sentence.
Their statement read: "Ms Miller was overwhelmed and under-equipped, and this led to her failure to respect to the bankruptcy process. Her engagement of lawyers, accountants, and other professionals was haphazard, episodic, and at times, counter-productive."
A federal judge in Pittsburgh is set to decide her fate during a sentencing hearing on 8 May.
She added to People: "I went from being a dance teacher from Pittsburgh who never ran a family business, who never did the books, who never wrote the checks out. When [my dad] died, I had these temporary people in there, now we're finding out that money was going right and left, and I didn't know that."
Despite putting on a strong front, Miller confessed that she stays occupied to keep the anxiety at bay.
She said: "I have to stay busy. If I thought about it every day, I'd just sit around and cry."
Miller is an American dance instructor, choreographer and the director and owner of Reign Dance Productions before her ascent to stardom.
She became a public figure when she appeared in the 2011 Lifetime reality television show Dance Moms. The show follows the practice sessions and performance competitions of young students of the Abby Lee Dance company. A proven hit with viewers, the show is on its seventh season and has had 187 episodes so far.