Dancing With The Stars' Hughie Maughan addresses 'blackface' storm after death threats
Big Brother runner-up alleged he was forced to use make-up for darker skin after fake-tan fail.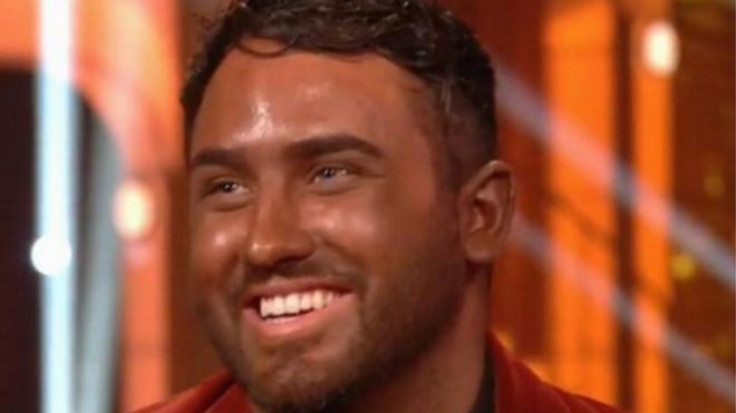 Dancing With the Stars' Hughie Maughan has hit back at accusations that he is racist after a 'tan fail' forced him to wear make-up meant for darker skin. The 22-year-old found himself at the centre of a 'blackface' storm after his face sported a chocolate hue while he was competing on the Irish edition of the competition over the weekend.
Within minutes of him performing – with partner Emily Barker – he became the butt of jokes on social media. One user compared the show to the Friend episode when Ross Geller also had a tan mishap. "I love @hughie_maughan but he's really having a Ross Geller moment tonight #DWTSIrl"
While he was about to laugh off the jokes and comments, he refused to shake off the death threats and online abuse from people claiming the error was similar to blackface.
Taking to Twitter, the 2016 Big Brother runner-up told his 57.5k Twitter followers: "Can't believe I've been receiving death threats this week because of the tan .. my God how am I racist for a tan mistake .. #DWTS #TANGATE"
The former youth worker explained to RTE's Radio One with Ryan Tubridy that his questionable choice of shade was down to using make-up to meant for The Voice Of Ireland judge Jamelia – to cover his streaky fake-tan job. He said: "What happened was I got to the studios and I started sweating because we'd been rehearsing all day in these massive heavy clothes underneath all the lights.
"I had to constantly wipe my face and I ended up looking like a Dalmatian."
He continued: "It was all patchy so we had to get this foundation you'd normally use for African skin – it was actually the same foundation the make-up artist used for Jamelia on The Voice.
© Copyright IBTimes 2023. All rights reserved.