Having picked up a Grammy award, a Pulitzer Prize and 11 Tonys since its Off-Broadway debut in February 2015, much-loved musical Hamilton is set to open in the West End later this year. Following its huge success in the US, tickets for the London shows were made available for pre-sale yesterday (16 January) and were soon being sold for £3,000 upwards on tout websites (despite the show's strict no resale policy).
If you're not so hot on Twitter trends, or stage show phenomenons for that matter, you may be wondering what is Hamilton? And why is everyone getting so excited about it making its way across the pond? IBTimes UK has you covered with a list of things you need to know about the acclaimed production...
1. It centres on the life of one of America's Founding Fathers
Alexander Hamilton to be precise, but then, you may have already guessed that given its title. Born in the West Indies around 1756 (the exact date is unknown), Hamilton became then-General George Washington's assistant in 1777. He went on to become a delegate to the Constitutional Convention, co-author The Federalist Papers, found the Bank of New York, lead the Federalist Party and become the first Treasury Secretary of the United States.
2. Created by Lin-Manuel Miranda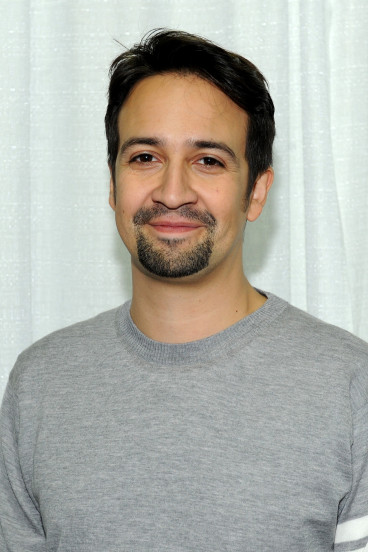 If you're a music fan and you've not heard of Miranda, you should probably swot up as soon as possible! The composer, lyricist and actor previously created Tony Award-winning stage show In The Heights and went on to pen Hamilton, which took him nearly six years to finish.
More recently, he has written songs for Disney animation Moana and signed on for the studio's upcoming sequel Mary Poppins Returns opposite Emily Blunt. He will also act as co-composer for for Disney's upcoming The Little Mermaid live-action remake film.
3. It's officially based on a novel
While it obviously lifts its plot from history, the show itself is more closely inspired by the 2004 biography Alexander Hamilton by historian Ron Chernow. Prior to the show's opening, Miranda met with Chernow and with the twosome seeing eye-to-eye on the show's concept, the latter swiftly became its historical consultant.
4. It's a hip-hop musical...
"I got to the part where a hurricane destroys St. Croix, where Hamilton is living. And he writes a poem about the carnage and this poem gets him off the island. That is part and parcel with the hip-hop narrative: writing your way out of your circumstances, writing the future you want to see for yourself," Miranda previously told The New York Times. "This is a guy who wrote at 14, 'I wish there was a war.' It doesn't get more hip-hop than that."
5. It started out as a mixtape
"I always had an eye toward the stage for the story of Hamilton's life, but I began with the idea of a concept album, the way Andrew Lloyd Webber's Evita and Jesus Christ Superstar were albums before they were musicals," Miranda recollected to The Hollywood Reporter back in August 2015. "And I built this score by dream casting my favorite artists. I always imagined George Washington as a mix between Common and John Legend (a pretty good description of Christopher Jackson, actually, who plays our first president); Hercules Mulligan was Busta Rhymes; and Hamilton was modelled after my favorite polysyllabic rhyming heroes, Rakim, Big Pun, and Eminem."
6. It's soundtrack was pretty darn popular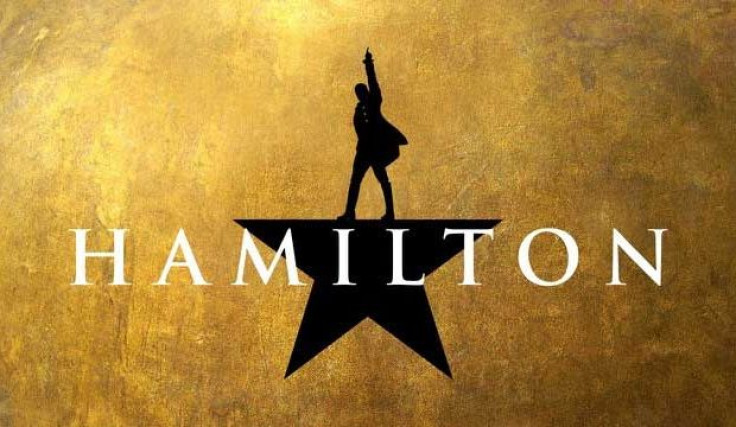 The show's cast album -which was released on 25 September 2015 - debuted at No. 12 on Billboard's 200 the following month. The only other time a Broadway soundtrack debuted higher (at No. 4) was way back in 1961 with Camelot.
7. Mike Pence controversy
In November 2016, vice-president elect Mike Pence attended a performance of Hamilton and was the recipient of a direct message delivered by Brandon Victor Dixon, who plays the US's third vice-president, Aaron Burr, on behalf of the entire cast onstage.
It read: "We are the diverse Americans, who are alarmed and anxious that your new administration will not protect us, our planet, our children, our parents, or defend us and uphold our inalienable rights ... we hope that this show has inspired you to uphold our American values and work on behalf of all of us.
"We thank you for sharing this wonderful American story, told by a diverse group of men and women of different colors, creeds and orientations."
Following the event, President-elect Donald Trump took to Twitter to urge the cast to apologise, however, many believed that it was fitting that they used such a political-driven show as a platform for their views. "If people are coming to see Hamilton to leave their politics behind, you came to the wrong show," Dixon told ABC's The View.
8. It will be here soon!
While the show's exact opening night is currently unknown, Hamilton is set to have its performance at London's Victoria Palace Theatre in November. Tickets go on general sale on the 30th.