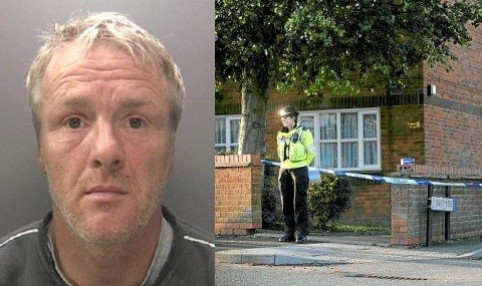 A "dangerous" paedophile called Michael Jackson has been jailed for 14 years for sexually abusing a 10-year-old boy and abducting an 11-year-old girl in Sandwell last year.
The 50-year-old defendant, who changed his name to that of the famous pop singer, took the two children from Oldbury, west Midlands on separate occasions, Westminster Crown Court heard.
Jackson lured the girl to his home last September, pretending it was a game. He enticed her into a game of 'cops and robbers' before binding her hands and feet, gagging her with tape and taking photographs of her.
He then told the girl he would give her £5 if she didn't tell her mother.
In November, Jackson committed another offence, kidnapping a young boy on a trip to the local shop - an attack for which he was belatedly arrested.
When the child did not return home after walking a few yards to the store, his mother called police and an investigation into his disappearance was launched.
Jackson was arrested on 13 November after police forced entry into a flat in Lowry Court, Sandwell and found the boy inside. He had been tied up and sexually assaulted.
According to Sky News, Jackson held a knife to the child and told him he would be killed if he made a noise. The 50-year-old then went out to play computer games with friends in order to "build up an alibi".
'Hugely distressing'
In May Jackson pleaded guilty to a variety of charges including kidnap, false imprisonment, sexual assault and abduction with intent to commit sexual offences.
Gary Booth, detective chief inspector of the West Midlands Police, said: "To see Michael Jackson finally sentenced for these horrific and hugely distressing crimes provides great satisfaction to all concerned.
"In all my 28 years of police service I have never dealt with another case such as this, where a man has snatched an innocent child off the streets in broad daylight.
"The police investigation, coupled with the great help of the local community, meant that the boy was able to be found and brought back to safety fairly quickly but he had still suffered a hugely distressing ordeal.
"The boy should only have been gone from home for a matter of minutes but his short journey to the local shop turned into something far more sinister."
Judge Martin Walsh passed an indeterminate sentence after the two-hour hearing, but said Jackson must serve at least 14 years in prison. The court heard "harrowing impact statements" from the families of the children before the sentence was decided.
Booth continued: ""This incident had a massive impact on the child, a second victim who came forward shortly after, and the wider community who were hugely concerned about their own families and how such a distressing offence could be committed on their doorstep.
"We are pleased that these young victims and their families have been spared the ordeal of a prolonged court process and we hope that they can be comforted to know that he will now serve a long time in prison.
"He is now behind bars and we hope that his victims and local people can continue to move on from what has been a period of great distress and upset for all concerned."