London Olympics 2012: Eastick Optimistic Over Sturridge Fitness
Daniel Sturridge's continued involvement with Team GB will be assessed after his recovery from viral meningitis
Daniel Sturridge must prove his fitness for Team GB against Brazil at the Riverside Stadium on Friday or risk missing out on the Olympic football competition.
Sturridge has been given the all clear after recovering from viral meningitis which looked set to end his involvement in the Olympic Games this summer.
The 22 year old has met up with the squad prior to the warm-up game against Brazil, during which his fitness will be monitored by the team's medical staff.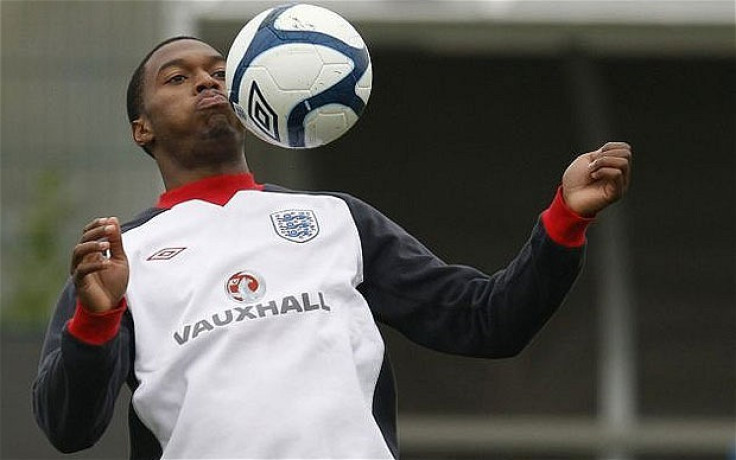 "He's been given the all clear by the medical department at Chelsea but it's something our medical team will check and obviously we'll monitor Daniel over the next few days in training," assistant coach Brian Eastick said.
"I would imagine almost certainly Stuart will give him a run out against Brazil at some stage and I think that after that our medical team will sit down and access after the Brazil game.
"It is important that he's fit and ready to go prior to the Senegal game because we've got a small squad of 18 players that's going to play six games in 17 days and you can't afford to carry a player unless they are at least 100% fit.
"But he's very keen to play, he's desperate to get here and I think that gives you an indication of how much the players are looking forward to it.
"He's going to be improving all the time that's the most important thing," Eastick added. "It will be an on-going assessment but Stuart and our medical team will sit down probably after the Brazil game and evaluate it with where he's at but we're optimistic that he's going to be ok."
Should Sturridge fail to prove his fitness during the game with Brazil at the end of the week, Scotland's Jordan Rhodes is likely to be drafted in from the standby list.
Coach Stuart Pearce must submit his final 18-man squad 24 hours prior to their opening group A match against Senegal on 26 July at Old Trafford.
Pearce has the unenviable task of fusing together a squad of 18 players from 13 different clubs, and they began their preparations with a 1-0 behind closed doors defeat to Mexico.
But Eastick says the warm-up game against Brazil will be a better barometer of the team's progress.
"We're been together for about nine days now. We've had about nine or ten training sessions, two here in England and the others out in Spain," he added.
"It's a difficult time of the year. Players are coming back pre-season, some like James Tomkins for example has been back a week and has played five minutes football some other players there first training session was when we met up so it's about getting that balance right.
"I think we're very close to getting that between the tactical side and the physical side and in terms of bringing the team together.
"We're looking forward to Brazil later this week and that will give us a very good yardstick in terms of where we're at to be honest. "
© Copyright IBTimes 2023. All rights reserved.