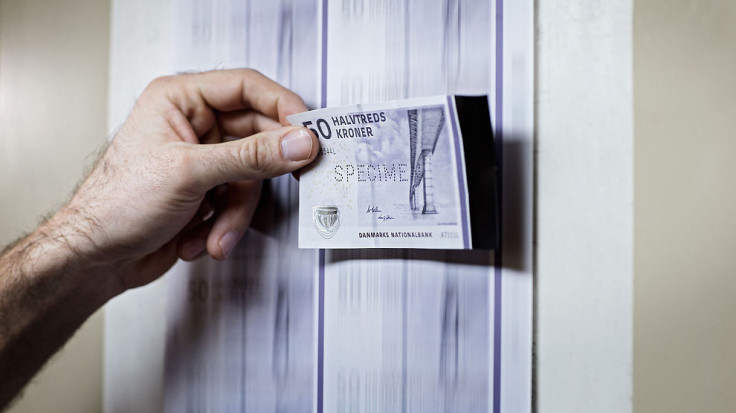 The Danish economy expanded more than earlier estimated in the fourth quarter as per data on 31 March but disappointing job market data and stronger dollar weakened the krone on the day.
Denmark's currency has been pegged to the euro and amid a falling euro, the Danish central bank has been aggressively cutting the policy interest rate of late. It was cut to -0.05% in October 2014 and is now at -0.75% after the four cuts in 2015.
The Danish currency fell to a 11-day low of 6.97 against the dollar from 6.90 at the close on 30 March, continuing the downward trend since 26 March. The pair had touched a 13-year high of 7.13 earlier in the month before dropping some points in the second half.
Against the greenback, the Danish unit is still down 4.3% on the month and more than 21% down from June 2014 since when the USD/DKK pair has ended all the months higher.
GBP/DKK also rose on the day with better than expected UK data aiding road Sterling strength. GBP/DKK moved up 10.30 from the previous close of 10.21, moving further off the one-month low of 10.11 touched earlier in March.
Despite the peg, the Danish unit has been down against the euro as well. The EUR/DKK cross is up more than 4% since January ended.
Unemployment rate of Denmark increased to 4.9% in February from 4% at the start of the year. However, the GDP growth of the December 2014 quarter rose to 1.5% from 1% in Q3.
The USD index has risen to an 11-day high of 98.66 on 31 March, up 1% so far during the last week of the month and distancing further from the three-week low of 96.15 touched on 26 March.
The UK economy expanded 3% in the fourth quarter of 2014 as per the final estimate released on 31 March, significantly revising the previous estimate of 2.7% and pushing the yearly growth rate to 2.4%.