Danny Willett has tweeted that maybe his brother was "in fact correct" in his scathing criticism of American fans at the Ryder Cup.
Masters champion Willett endured a disappointing individual campaign at Hazeltine as Europe surrendered the title after a 17-11 loss on Sunday (2 October).
Before the opening round on Friday, the 29-year-old was forced to apologise for his brother's comments made in an editorial for the National Club Golfer, where he described American golf fans as "obnoxious", "groupies" and "cretins" before urging Darren Clarke's side to "stun the angry, unwashed, Make America Great Again swarm".
He also included the line: "They need to smash the obnoxious dads, with their shiny teeth, Lego man hair, medicated ex-wives, and resentful children. Squeezed into their cargo shorts and boating shoes, they'll bellow 'get in the hole' whilst high-fiving all the other members of the Dentists' Big Game Hunt Society. Team Europe need to silence these cretins quickly."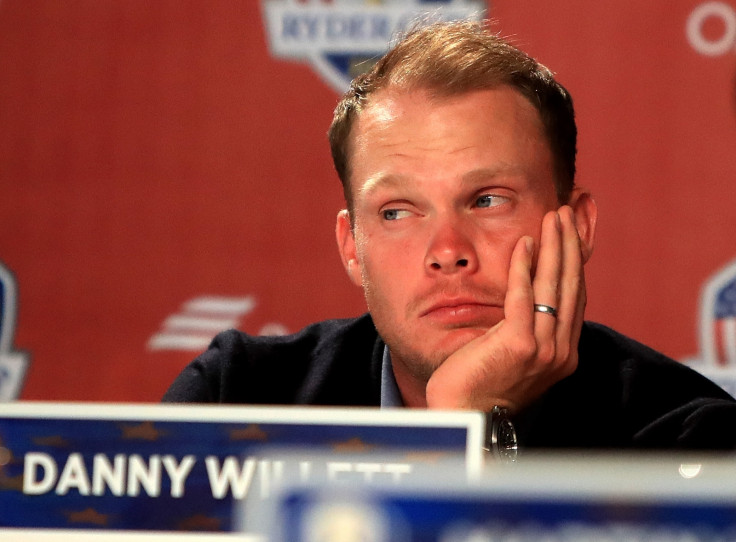 Willett admitted his brother's comments had caused him to lose focus but in the wake of Sunday's defeat he wrote on Twitter: "Very strange week here at the Ryder Cup... Tried my best but played poorly. Unfortunately some American fans showed that Peter Willett was in fact correct. Nothing to blame my plan on. But still shows that sometimes fans don't know when to call it a day."
Willett predictably became a target for abuse from some sections of the home support at Hazeltine, with Rory McIlroy also targeted, having to ask for one spectator to be ejected on Saturday after one particularly vulgar incident.
McIlroy agreed things "went a little bit too far" in regard to heckling from the crowd but insisted he and his teammates would "take it on the chin".
He added: "When you are teeing off at 7.35 in the morning and you're seeing people on the first tee with a beer in their hand and matches aren't finishing until 4.30, 5 in the afternoon, I know I would be done at that point. I don't know what I would be saying."