Dapper Laughs' Full Length Tour Cancelled Following 'Gagging for Rape' Controversy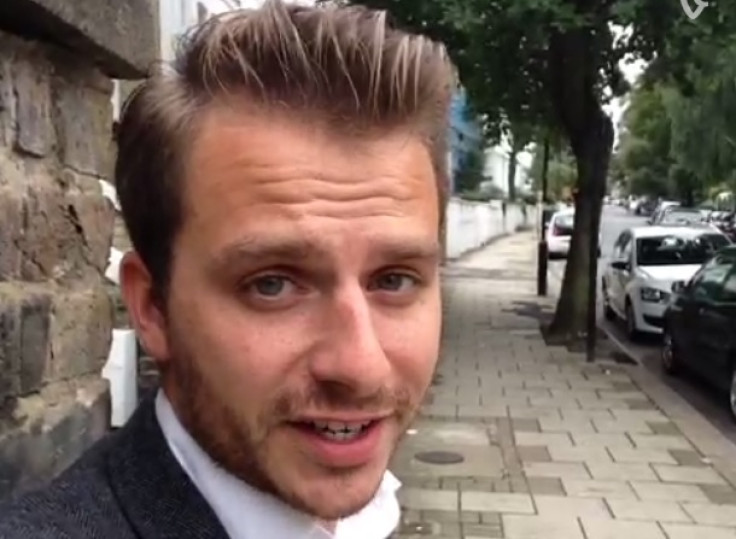 An upcoming tour by controversial Vine star-turned-TV-presenter Dapper Laughs has been cancelled following criticism about his style of humour.
Dapper Laughs, real name Daniel O'Reilly, was due to embark on an 11-date tour at established venues in cities such as London, Manchester and Leeds.
However, SeeTickets listings show all the dates which were due to start in December and carry on through till February have been axed in the light of "significant criticism" of his humour.
The decision arrives just a day after ITV2 confirmed it has cancelled his TV show On The Pullfollowing complaints that O'Reilly trivialises "rape, unprotected sex and dehumanising women" as well as sexual harassment of women.
A video has also recently emerged, obtained by the Daily Mirror, of the presenter performing a live-show at the London Scala in which he tells one female who attended that she was "gagging for a rape".
Academy Music Group, which owns and operates the venues Dapper Laughs was supposed to be playing at, said it would be considering the future of his Full Length tour in the wake of the recent controversies.
A spokesperson added: "As a major UK venue operator we regularly host events of varying styles and content in music and comedy.
"In light of the cancellation of the second series of the Dapper Laughs ITV2 show and significant criticism, Dapper Laughs (Daniel O'Reilly) has himself apologised for any offence caused by his material, and we are aware that Dapper Laughs' brand of comedy may not be to everyone's taste.
"We are in discussions with the promoter of the tour, who book the venues for these live events, to carefully consider what content is suitable.
"It is our responsibility to seriously acknowledge any criticism and complaints received for the impact upon our venues and customers by sharing such information with all parties involved who entered into this tour in good faith, and are together proactively working towards a solution to address all comments and concerns."
The tour cancellation arrived after more than 700 people signed an online petition urging Cardiff University Students' Union to cancel his scheduled appearance. The show was eventually axed as Cardiff University Students' Union president Elliot Howells said the views of Dapper Laughs "go against our policies and everything we stand for".
Homeless charity Shelter also said it would not be accepting any money from Dapper Laughs' charity album Proper Naughty Xmas, after he was found to have made a series of "deeply offensive" jokes about homeless people on his Twitter account.
One of the tracks on the album Leaving the Pub...with a Tramp, also contains a part where he shouts at a homeless person featured in the song "You smell like s**t".
The internet personality shot to fame as of his six-second clips on his Vine account. He gathered a huge support online for his style of "lad" humour, including more than 1.7 million likes on Facebook.
© Copyright IBTimes 2023. All rights reserved.