Daraprim, the now infamous drug whose price was jacked up by more than 5,000% in the US last week, can be bought for less than $0.10 (£0.07, Rs6.67) in India. One of the country's largest pharmaceuticals company, Lupin, sells a generic version of the drug under the name Pyralfin Forte, while there are other manufacturers who sell it for a lower price.
Turing Pharmaceuticals sparked global outrage recently, when it raised the price of the drug overnight from $13.50 per pill to $750 (£490; €670), immediately after acquiring the rights to sell it from Impax Laboratories.
The price rise was so outrageous that it would have been cheaper for an American patient to fly out to India and buy a year's supply of the medication than fork out the full retail price for a single Daraprim tablet in the US.
Turing's CEO Martin Shkreli, described as the "most hated man in America", was forced to lower the prices after an intense backlash from patients-rights groups, politicians and social media. Daraprim, generic name pyrimethamine, fights a rare – but potentially deadly - disease called toxoplasmosis. It is also prescribed as an anti-malarial medication.
It is included on the World Health Organisation's list of essential medicines – described as those drugs that are "intended to be available in the context of functioning health systems at all times... and at a price the individual and the community can afford".
Thriving Indian pharma industry
Over a dozen pharmaceutical companies manufacture and sell pyrimethamine tablets in India, with prices per tablet starting as low as $0.04.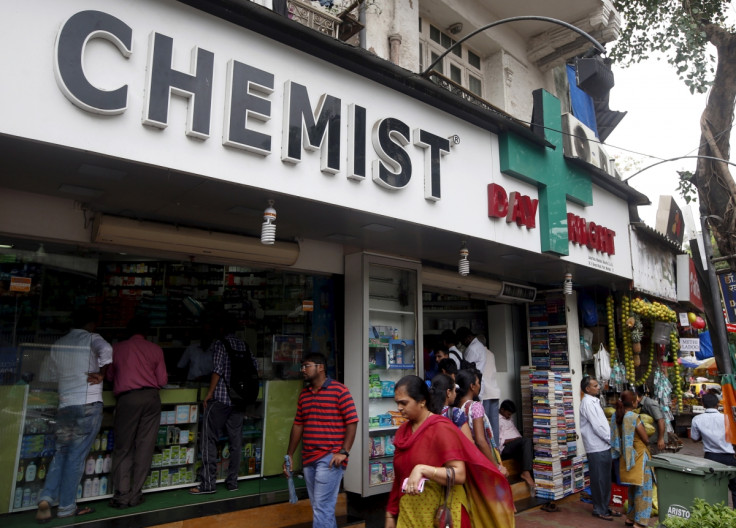 In India, the government has enforced a strict price cap on essential drugs to make them affordable o the 180 million people who live on less than $1.78 a day and health insurance is scarce. Despite this, the country's $20bn pharmaceutical industry thrives and remains one of the key engines of economic growth.
The sector supplies as much as 40% of generic, over-the-counter prescription drugs to the US, and recently agreed to sell an off-patent cancer drug to the country. It is aided by the granting of compulsory licenses, which effectively allows generic drug-making firms to reverse engineer an expensive patented drug and sell it at an affordable price.