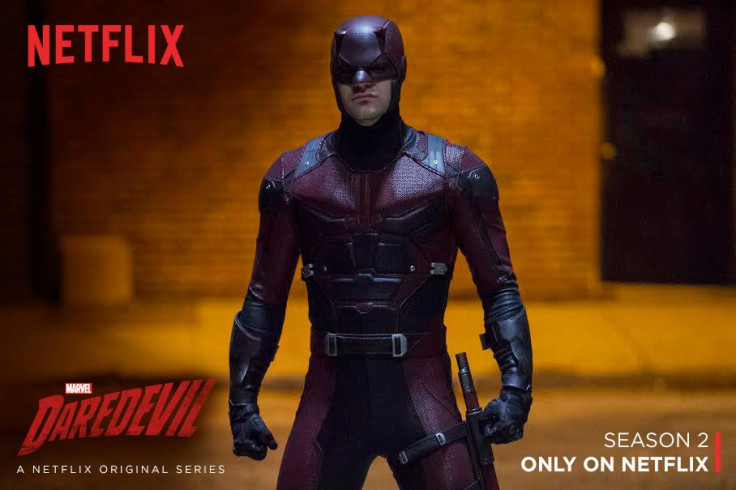 Matt Murdock better watch out, as The Punisher is not going to back off that easily in Daredevil season 2. Jon Bernthal, who will appear in the series as the Marvel villain, gave fans a first-hand look at his arsenal in a behind-the-set picture.
The image shows a room full of loaded weapons and Bernthal teasing his character's arrival by saying, "PUNISH." Leaked set images of the actor have teased the first look of the anti-villain. He was spotted "choking" a co-actor on the sets of the second season of the Netflix series.
Marvel Comics CCO Joe Quesada had previously said that having Punisher and Daredevil on screen together would be "epic". Daredevil's season 2 showrunner, Marco Ramirez also teased that the Punisher could possibly be a "bad guy" for Matt Murdock to fight in the upcoming season.
"Based on the show we've created, which is very grounded in reality, I'd like to see Punisher maybe show up, a little bit of Elektra maybe," Charlie Cox, who plays Matt Murdock in Daredevil, had earlier told Empire.
All 13 episodes of Marvel's Daredevil aired on Netflix on 10 April 2015. Click here to watch the episodes of season 1 on the Netflix website. You can also watch the series on your computer, mobile, iPad or other Netflix-enabled devices here. Daredevil season 2 will be out in 2016.