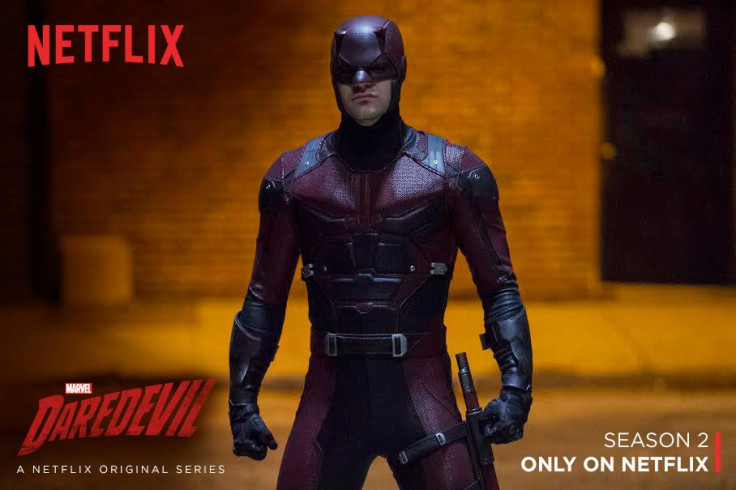 Cast and crew of Daredevil season 2, which will release in early 2016, are busy filming Matt Murdock's next chapter in Hell's Kitchen in New York.
Leaked set images of Jon Bernthal, who will play The Punisher in Marvel's superhero show, have teased the first look of the anti-villain. He was spotted "choking" a co-actor on the sets of the second season of the Netflix series.
In the pictures, as reported by Just Jared the Punisher can be seen in a fist fight with an unidentified actor.
Marvel Comics CCO Joe Quesada previously said that having Punisher and Daredevil on screen together will be "epic". Daredevil season 2 showrunner, Marco Ramirez teased that the Punisher could be a possible "bad guy" for Matt Murdock to fight in the upcoming season.
Also, Elektra will be joining the cast of Daredevil in season 2, while Elodie Yung would play the ninja assassin and Daredevil's love interest.
The show follows the life of Matt Murdock played by Charlie Cox, who was blinded as a young boy but imbued with extraordinary senses. He fights against injustice by day as a lawyer, and by night as the superhero Daredevil in modern day Hell's Kitchen in New York City.
Click here to watch all the episodes of season 1 on the Netflix website. You can also watch the series on your computer, mobile, iPad or other Netflix-enabled devices here.
Daredevil Season 2 will be released in 2016.