Manchester United manager Sir Alex Ferguson has hailed the return of midfielder Darren Fletcher against Galatasaray in the Champions League after a 10 month absence through illness.
The Scotland captain last featured for United last November having been diagnosed with ulcerative colitis last season forcing him to miss the remainder of the campaign and throwing into doubt his long-term football career.
United fans showed their appreciation for Fletcher upon his introduction in the 79th minute, and Ferguson said he was pleased to see the 28 year old involved once again.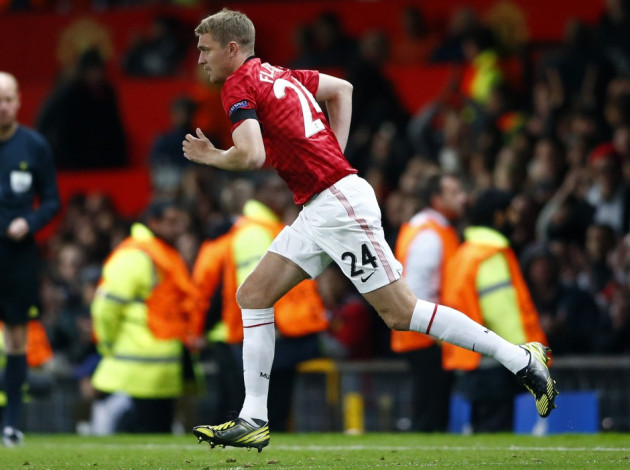 "He's been out for a long time and I think the supporters recognise what a difficult time the lad's had," Ferguson said.
"That [the crowd's ovation] was a mark of respect to a really honest and tremendous young lad.
"I was pleased for him. He didn't do great but he didn't do badly. Taking into consideration it was his first game for ten months, I think he acquitted himself very well. "
Fletcher came on to help United grind out an opening group stage win over Galatasaray, who exposed the three-time European Cup winners' nerves at home without capitalising on their dominance.
The hosts' job could have been made all the more easier had Nani netted a second half penalty, but goalkeeper Fernando Muslera turned away his effort from the spot.
Without Wayne Rooney, United have now missed their last three penalties, with Robin van Persie failing against Southampton, and Javier Hernandez being denied against Wigan Athletic.
Nani's stuttering run up capped a miserable time from the spot for the 12-time Premier League champions, and Ferguson was left bemused why Van Persie, the regular penalty taker during his days at Arsenal, wasn't given the opportunity.
"Maybe the confusion arose from the fact that Chicharito took it on Saturday when Robin wasn't available and today Nani grabbed the ball because he wanted to take it," Ferguson said.
"Robin van Persie, to me, takes great penalty kicks. I don't see why he shouldn't take them."
The winger added: "I was waiting for the goalkeeper to make a movement but he was very clever and didn't move until I'd chosen a side. He made a great save.
"This is just a moment. Everybody has missed a chance. Next time it doesn't matter who's going to take the penalty - we'll score, 100 per cent."