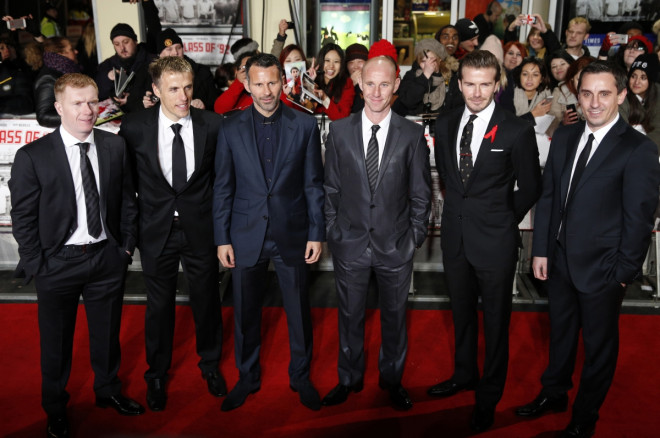 Manchester United Supporters Trust chief executive Duncan Drasdo has backed the rumoured attempts of a consortium including David Beckham and the Class of '92 to stage an unlikely takeover at Old Trafford.
Reports on Thursday suggested that Beckham, Gary Neville, Ryan Giggs, Paul Scholes, Nicky Butt and Phil Neville are part of a group looking to stage a buy-out of the Glazer family at the troubled Premier League champions.
The American owners have plunged United into substantial debt, overseen a rise in ticket prices while failing to consistently invest in the playing squad during nine years at the club which sees them cast as deeply unpopular figures at the Theatre of Dreams.
While suggestions that a consortium led by the six iconic United figures, four of which are still employed by the club, appear farfetched, the news has been welcomed by MUST which has long campaigned against the Glazers' regime.
"Whether or not there is any truth in the story of a possible takeover of Manchester United, and we remain sceptical at this stage, it has certainly sparked interest amongst United fans," CEO Drasdo said.
"Undoubtedly the majority of fans would like to see a better ownership model which put the club and fans first rather than the profits of private owners.
"As with the fans these special players have MUFC running through their veins so you can understand why fans would warm to the idea of working together with them on a better ownership model for United.
"Like [Bayern] Munich, United don't need a Sugar Daddy. We just need to be released from the shackles of the Glazer ownership and allowed to reinvest Manchester United's own massive revenues for the benefit of the club and fans.
"The Glazers will sell at some point and that time may be fast approaching as they realise that the model which worked so well for them under Sir Alex is not sustainable now.
"If we want to compete with our main rivals domestically and in Europe we'll need to match their investment over the long term and that will squeeze profits and therefore bring the valuation down.
"They must be looking at a possible exit so now is the time for the global fanbase to come together."