2012 London Olympics: Top Ten UK Tourist Attractions Recommended by David Beckham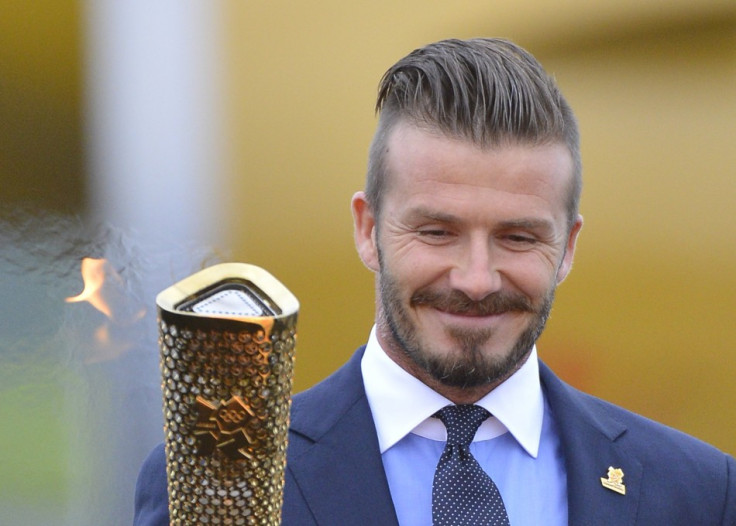 Former Manchester United and Real Madrid star David Beckham happens also to be the ambassador for the forthcoming 2012 London Olympics and the England international has compiled a list of the top ten destinations in the United Kingdom that visitors to the Olympics must definitely visit!
On top of the list is, of course, a tour of Buckingham Palace and also on the list are tours of the Harry potter studio, a stroll in Hyde Park and a traditional pie and mash potato meal. The LA Galaxy midfielder is also the face of several fashionable brands, like Adidas, Armani and Samsung and did not forget to include designer stores in Manchester's Northern quarters.
The attraction on top of that list - Buckingham Palace - is something both Beckham and his wife, fashion designer Victoria Beckham openly admire. In addition, of course, the fact that the Beckham's £18mn mansion in Hertfordshire is famously called Beckingham Palace doesn't hurt.
"Buckingham Palace is in the heart of London and it's been the scene of so many great moments in British history - none of us will ever forget the amazing wedding last year,' he said, alluding to the marriage of the Duke and Duchess of Cambridge. Best of all, it's open for visitors during the summer so you can have a look around the state apartments," Beckham explained. Meanwhile, the doting father of four also spoke of the many theme parks for children that the UK offers.
''Kids can't get enough of theme parks as I know being a father of four. You're never far away from one in Britain,'' he added.
The list of places was compiled to promote Visit Britain's Best of Britain app
David Beckham's top ten UK activities:
1. Take a tour of Buckingham Palace
2. Experience some real East London food at Tony Lane's Pie & Mash shop
3. Go on a stadium tour of Old Trafford and the new Wembley
4. Grab some fresh air at one of the Royal Parks like Hyde, The Regent's or Richmond
5. Play a round of golf at St Andrews
6. Go shopping at Manchester's Northern Quarter or markets like Camden, Portobello or Spitalfields
7. Take the kids to Thorpe Park or on the Harry Potter tour
8. Don't miss London's theatre scene and plays like War Horse or Jersey Boys
9. Eat at Ceconnis or NOPI in London
10. Go for a walk in the countryside and stop off at a pub along the way
Download the app for Android devices from here and for the iOS from here.
© Copyright IBTimes 2023. All rights reserved.