David Beckham's son Cruz rules Instagram with cute looks and striking resemblance to dad
Former footballer shared an adorable photo of his youngest son to celebrate the Easter holiday.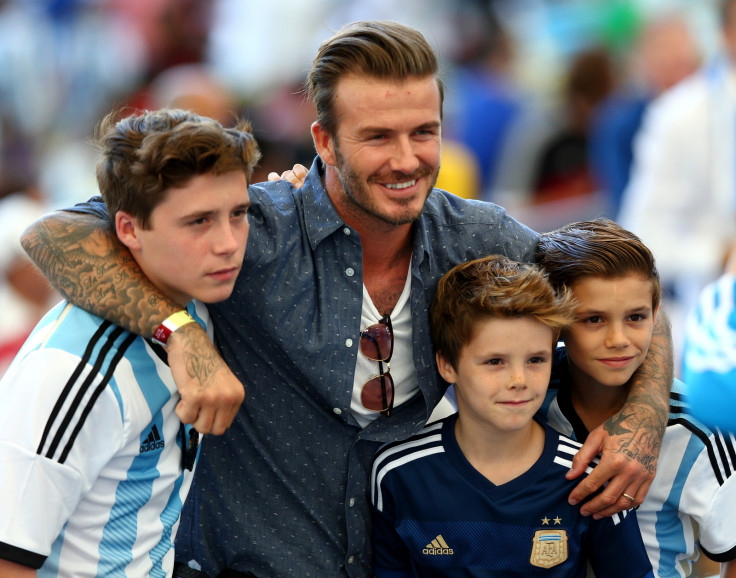 'Like father like son', commented a fan on a recent picture posted by former English footballer, David Beckham. The Easter special snap featured the youngest son of Beckham posing adorably with a duckling and winning hearts on Instagram at the same time.
Wishing his millions of fans a 'Happy Easter', David shared a heartwarming picture of his 12-year-old son Cruz on the popular picture-sharing site. But what struck a chord with fans were the incredible similarities between David and his youngest son, whom fans claimed to be a spitting image of his father.
"@cruzbeckham is mini you," a fan observed in the comments section. Soon the former English captain's 35 million plus followers flocked to his Instagram profile to pour their heart out.
"Daddy's face! Lovely Cruz" shared one fan, while another wrote, "He is just the cutest. Can't handle those freckles!!"
Some hilariously questioned, "Your son or your later twins, @davidbeckham?" while others continued to be bemused by the striking similarities between the father and the son. "He is the exact mix of you @davidbeckham and victoria!" added a fan.
Cruz's adorable Easter snap probably reminded fans of a young David Beckham. And if that wasn't enough, the father-of-four followed-up with a cheeky snap of himself imitating his son's pose with the animal.
"And Happy Easter from me and my little friend," he finally captioned the photo that showed him rocking his stubble and a casual look with dark shades and a beige hat. Needless to say the Instagram users going through the 41-year-old's profile were more than happy with the back-to-back images of the father-son duo.
An excited fan shared, "This guy keeps getting better looking with time, as in "is that even possible??" And like "hell yeah!!!"
The Easter cheer was apparent on the Beckham matriarch's side as well, who took a more daring approach by dressing up as a bunny in a bold blue one-piece. "Happy Easter fashion bunnies!! Kisses from the sunshine," the fashion-forward better half of David wrote along with her candid click.
© Copyright IBTimes 2023. All rights reserved.