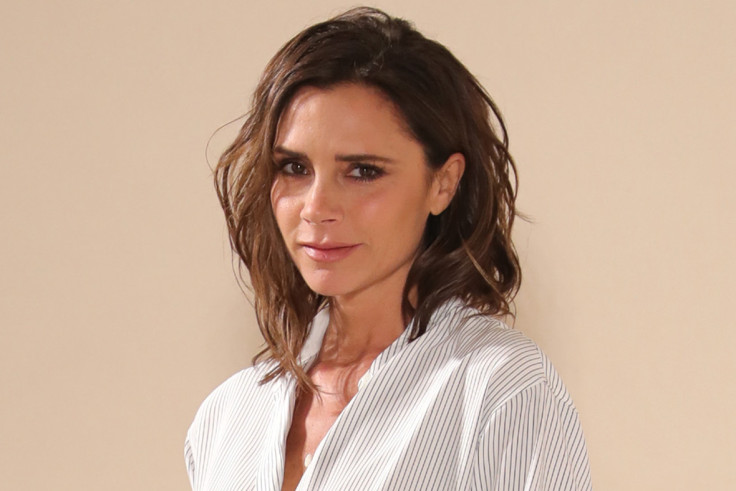 Victoria Beckham kicked off her singing career at the age of 20, but it looks like her five-year-old daughter may be getting a head start. The former Spice Girl has given the biggest hint yet that Harper may be soon been venturing into showbusiness after trademarking "Harper Beckham" for exclusive uses.
It has emerged that mother-of-four – married to football ace David Beckham – filed the application with intellectual property authorities in Britain and Europe on 22 December and is the holder of the rights as parent and guardian.
The application doesn't include her middle name Seven, which her father previous explained was a nod to his Manchester United and England shirt numbers and symbolised spiritual perfection. Her older siblings: Brooklyn, 18, Romeo, 14, and Cruz, 12, have also had their names protected.
Ultimately the move prevents anyone hoping to cash in on the Beckham brand worth more than £500m. The protective star doesn't like the idea of someone using the famous moniker, which was inspired by Harper Lee, the author of her favourite book, To Kill A Mocking Bird in the music, film or TV industries.
And it doesn't stop there. Unless Harper or her parents decides to launch her own line of toys, perfumes or clothes, you won't see the name ''Harper Beckham'' on it.
The name is also reserved for exclusive use in the entertainment industry, should a career in music, television or film await.
ITV host Lorraine Kelly branded the pre-emptive measure "bizarre" and accused the star treating her daughter like a product saying: "I don't understand it. It's like she's a product, Harper is a product like soap powder! Are we really going to run out and buy things because of a five-year-old? It's bizarre."
However, intellectual experts consider it a sensible move. "It is much easier to get a trademark registration when the application is made before the personality becomes famous," George Sevier from law firm Gowling WLG told the BBC. "And having a trademark registration it makes it much easier to stop other people from using the name without permission."
Misha Sher, Head of Sport & Entertainment at Mediacom adds that it is expected considering the kids starting to build their own personal brand and the chance of Harper doing something that evolves into a full fledging business is relatively high. " He told IBTimes UK: "It makes sense that the family would want to ensure that it protects the brand which has taken so many years to craft.
"All three boys have had their names trademarked so this is a continuation of the same trend. Given the ease with which individuals can build and cultivate an audience these days, it's not a surprise that we're seeing an increase in trademarking of names."