Michael Gove new UK Justice Secretary will oversee Human Rights Act abolition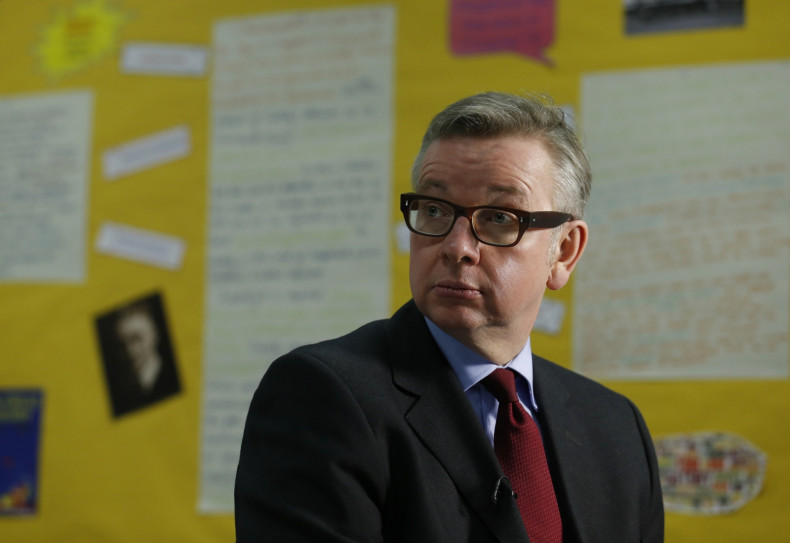 Prime Minister David Cameron has charged his former Chief Whip Michael Gove to supervise the controversial plans to abolish the UK's Human Rights Act.
Gove, who has has been appointed Justice Secretary, will be responsible for drawing up a British Bill of Rights: a replacement for the 1998 Human Rights Act.
The former chief whip has replaced Chris Grayling, who will become Leader of the House.
Gove will also become Lord Chancellor, but could face opposition over the policy plans. The former Attorney General Dominic Grieve has called the proposals "unworkable".
One of Gove's first tasks is expected to be scrapping Labour's Human Rights Act and replace it with a British Bill of Rights, a reform which the Prime Minister promised to announce in his first Queen's Speech, expected on 27 May.
The reform, promised in the Tory manifesto, is designed to ensure that the European Court of Human Rights will no longer be able to overrule judgements in British courts. This would make the Supreme Court the final court of appeal in the UK.
Concerns raised
Human rights activists have voiced their concerns over the Conservative's policy.
"It talks about taking rights away from Travellers, victims of abuse by the British military, illegal immigrants. Human rights are universal, they apply to everyone," said a spokesman from One Crown Office Row, a barristers' chamber specialising in civil and public law.
"The whole point is that minorities and unpopular groups are shielded from the random attacks of populism. The focus of the Conservative policy, or at least the small group behind it, is reducing rights, not reforming them."
According to Patrick Corrigan, Northern Ireland's programme director of Amnesty International: "The benefits of the Human Rights Act are available in all parts of the UK. It protects our fundamental freedoms: the right to a fair trial, freedom of expression and many more.
"But now that is all under threat. Some UK party manifestos have proposed scrapping the Human Rights Act, potentially replacing it with a lesser British Bill of Rights, while also diluting the UK's adherence to the European Convention on Human Rights."
Freedom of Information campaigners have also questioned the decision to appoint Gove to Justice, where he would be in charge of the transparency law.
Under Gove, the Department for Education was heavily criticised for trying to evade Freedom of Information laws by using personal email accounts for official, government communications. Personal email accounts are not subject to Freedom of Information requests.