David Cameron to get his own budget version of Air Force One plane for official trips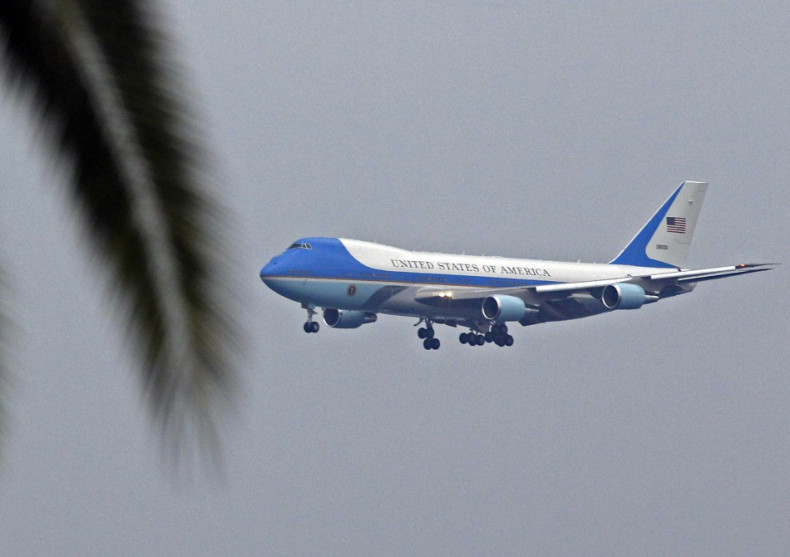 Finally, the British Prime Minister is set to get his own Air Force plane at his disposal. The government is set to announce next week that it will spend £10m to refit an existing RAF plane for David Cameron and his senior ministers.
The RAF Voyager A330 air-to-air refuelling aircraft will be used for long distance trips. Currently ministers use chartered flights for such trips. Details of the new travel arrangements are expected to be released at the strategic defence and security review on Monday (23 November).
Ministers are insistent that having a plane at the exclusive disposal of the top government officials will save taxpayers up to £775,000 a year. This is based on the cost of Downing Street's flights as it will avoid the use of costly charter flights.
It will be interesting though to see how the government will present its case, given that it comes soon after Chancellor George Osborne's controversial tax credit cuts proposal and ahead of the spending review which is set to see deep cuts right across Whitehall. It goes without saying that there will be strong criticisms from various quarters.
The spending review due out next week is expected to see budget cuts in most government departments of at least 25% over the next four years. A government spokesman said: "As part of the government's defence review, we have been looking at ways to make better use of the RAF fleet to transport senior ministers and consequently deliver savings for taxpayers."
"We have decided to adapt one of our existing Voyager aircraft so that, in addition to its primary air tanking role, it can transport ministers and it will also be available for the Royal family to use," the spokesman added.
Local media pointed out that the proposal will cost significantly less than the one put forward by former Labour prime minister Tony Blair for a "Blair Force One". Blair's plan involved the purchase of two private jets for the exclusive use of the prime minister and the Royal Family and was estimated to cost £100m.
The plans were blocked by Blair's then chancellor Gordon Brown and iced completely when Brown took over the premiership. Not surprisingly, at that time, the Conservative party which was the opposition party was critical of the proposal saying it was the "wrong moment to be splashing out taxpayers' money on funding the government to travel in style."
A government source told the Telegraph that the converted RAF plane will not be luxurious, in stark contrast to the aircraft used by other world leaders. "This is about saving taxpayers' money. There will be upfront costs by using a refitted RAF Voyager instead of chartering private aircraft for each long-distance trip."
At the moment, Cameron and senior ministers use Queen's Flight, known as 32 (The Royal) Squadron, for short haul flights and charter commercial flights for long haul trips. The paper said that the cost of long-haul charter flights are excessive because they are often arranged at short notice.
In January, the government spent more than £100,000 to transport Cameron to Saudi Arabia to pay his respects following the death of King Abdullah bin Abdulaziz al-Saud. In contrast, the refitted RAF Voyager A330 is expected to cost only £2,000 an hour versus the current average cost of £6,700 an hour.
When not in use, the plane will return to military refuelling duties. Another benefit of having his own aircraft is the secure communications and "defensive aids" at its disposal while travelling in hostile areas, government sources added.
The Independent noted that the British prime minister is the only leader of a G20 country that does not have his own aircraft at his disposal. At 3am, a poll conducted by Telegraph of 2,736 voters showed that 79% of those polled agreed that Cameron should have a dedicated plane.