Coalition Pledges £35m to End Female Genital Mutilation
Development minister Lynne Featherstone announces largest international investment in fighting FGM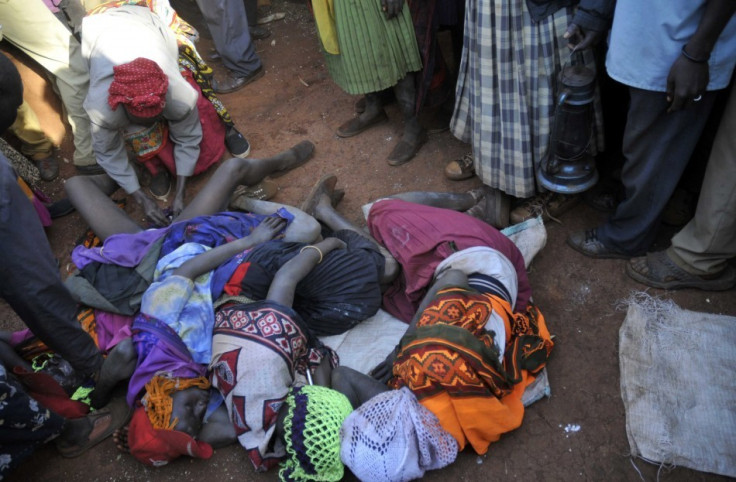 The coalition government plans to invest £35m in ending the practice of female genital mutilation (FGM).
The government has announced plans for the largest international investment in working to eradicate the practice, which has been performed on an estimated 140 million women worldwide.
International development minister Lynne Featherstone announced the fund at the UN Commission for the Status of Women in New York.
She said it was time to break the taboo on FGM and said the programme is expected to reduce the practice by 30 percent over the next five years in 10 priority countries.
It is hoped the programme will end the practice entirely over a generation.
"It is time to break the taboo on genital mutilation. For too long the international community has been cowardly on this subject, finding it too difficult to tackle," she said.
"Girls around the world have suffered a lifetime of damage, sometimes even death, as a result. Female genital cutting is one the worst kind of gender violence."
At present, it is estimated that three million girls are at risk of FGM in Africa alone.
There are different types of FGM. Two involve reducing the clitoral hood and reducing or eliminating the labia and clitoris.
A third type, referred to as sealing, involves narrowing the vaginal opening with stitches.
According to a report by the Evening Standard, more than 65,000 women in the UK have been victims of FGM, while a further 30,000 are at risk.
In London, around 6,500 girls aged between four and 15 are at risk of being mutilated. The practice normally takes place during the summer holidays, when girls are not at school.
FGM has been illegal in the UK since 2003 yet there has not been one successful conviction.
The investment will work to end FGM in at least 15 countries but working with governments and leaders to back laws preventing the practice.
It will also fund research to find the most cost-effective means of ending FGM and support diaspora communities in the UK to help change practices in their countries of origin.
"We know most families want the best for their children and education, and changing cultural norms, rather than merely condemnation, is key," Fetherstone said.
"The programme announced today - DFID's first-ever dedicated programme on FGM - could see a 30 percent reduction in FGM in the next five years.
"My aim is to ensure that very soon FGM is as outdated a practice as foot-binding. We mustn't be satisfied until we've seen the end of FGM worldwide."
© Copyright IBTimes 2023. All rights reserved.