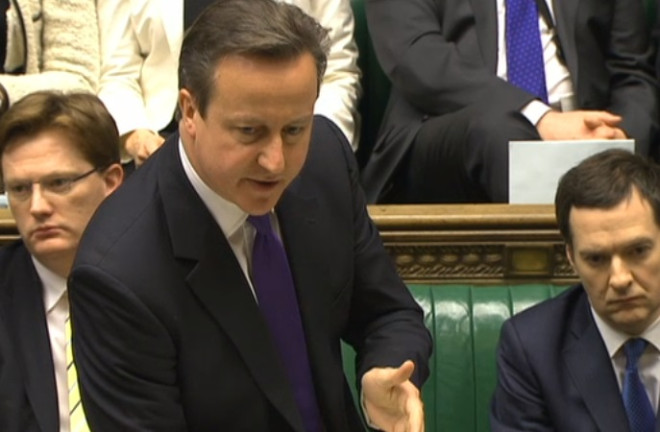 Prime minister David Cameron has welcomed the most recent job figures and claimed that the positive data means millions of people have been given the "chance of dignity, stability and security".
The Conservative Party leader, addressing MPs during question time in the House of Commons, made the remarks after official figures revealed that the number of people in work in Britain hit a new record high of 30.2 million in the three months to January.
Cameron said: "I think what is particularly remarkable over the last quarter is that private sector employment has gone up by 118,000 [and] public sector unemployment has gone down by just 13,000. So ten times more jobs created in the private sector."
He added: "The important thing here is what this means for Britain's families. It means for millions of people a pay packet, the chance of work, the chance of dignity, the chance of stability and security."
The Labour Party leader Ed Miliband did not directly responded to his opponent's request to welcome the figures and instead paid tribute to Tony Benn, a former Labour cabinet minister who passed away recently, and questioned the Prime Minister over the ongoing Ukraine crisis.
The exchange comes after the Office for National Statistics (ONS) also revealed that the country's unemployment rate held steady at 7.2%, but the number of jobless people fell by 63,000 to 2.33 million.
The research body also said that the number of people claiming Jobseeker's Allowance (JSA) fell by 34,600 in February to 1.17 million.
The budget is due to be announced in the House of Commons at 12.30pm on 19 March.