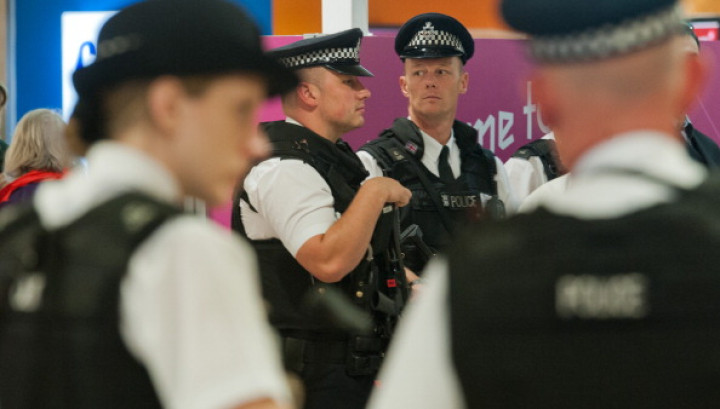 David Cameron has responded to the heightened terror threat in the UK from Islamist militants by executing a rapid U-turn on the abolition of Labour's control orders.
The prime minister told MPs he was planning to introduce "relocation powers" under the existing Terrorism Prevention and Investigation Measures (TPIMs) to allow police to move suspects to different parts of the country.
The measure was part of the Labour laws that were scrapped by the coalition government and the about-face was immediately welcomed by Labour leader Ed Miliband, who said it had been a "huge mistake" to scrap them in the first place.
Cameron also announced plans to require airlines to provide passenger lists so security services could check for terror suspects and, if they refused, ban them from landing.
He also won cross-party support for new laws to give police the power to seize passports of individual terror suspects from travelling.
But on highly controversial proposals to bar suspected terrorists returning to Britain, which he said "stuck in the craw", he failed to offer details but said he planned to hold cross-party talks to discuss the situation.
The prime minister's statement came after last week's raising of the security threat in the UK to a level suggesting an attack was highly likely.
He promised to bring in new laws to tackle the threat from jihadists, particularly those from the UK who had travelled to Iraq and Syria to join terrorist groups and were attempting to return to Britain.
But the suggestion sparked a clash with his coalition partners amid claims he was threatening to make individual suspects stateless, which may well be illegal.
In the end, it appears he has managed a compromised deal with Nick Clegg after some intensive talks over the weekend. Cameron told parliament: "Adhering to British values is not an option or a choice.
"It is a duty for all those who live in these islands, so we will stand up for our values, we will in the end defeat this extremism and we will secure our way of life for generations to come."
But there was a real danger in the prime minister's statement that he was indulging in exactly the knee-jerk policies he had promised to avoid.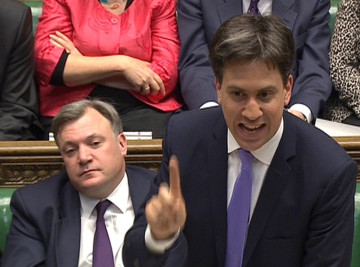 Opponents insisted the security services and police already had plenty of power to deal with terror suspects and the problem was in enforcement.
Others suggested the plan to seize passports and deprive suspects of their citizenship were hugely significant and should be considered in great detail before such "knee-jerk" policies were introduced.
However, in the current climate and with the continuing rhetoric and warnings about jihadists threatening the UK, the prime minister believes he has the public behind him.
For the same reason, it would have been risky for Miliband to have opposed the measures outright. But he was not alone in demanding more details about exactly how Cameron planned to exclude suspects from the UK.
The prime minister, having clearly failed to win over the Liberal Democrats on the issue, is attempting to forge some sort of consensus on the issue.
But there remains the real possibility that this is one reaction that may take a very long time to become a law, if it ever does.