A British mother-of-two who once fronted an all-girl rock band is believed to have gone to Syria to join Islamist terror group ISIS.
The Muslim convert has threatened to "behead Christians with a blunt knife."
Calling herself Umm Hussain al-Britani, she has been identified by investigators as Sally Jones, from Chatham in Kent.
It's believed she was married to British computer hacker-turned jihadi Junaid Hussain, after an online romance. The couple travelled separately to Syria to join the Islamic State
On August 10, Umm Hussain tweeted that she had made it to the 'Caliphate' after being stuck in Idlib, north-western Syria, for seven months.
In messages that have since been deleted from her Twitter account, she warned: "You Christians all need beheading with a nice blunt knife and stuck on the railings at raqqa ... Come here I'll do it for you!"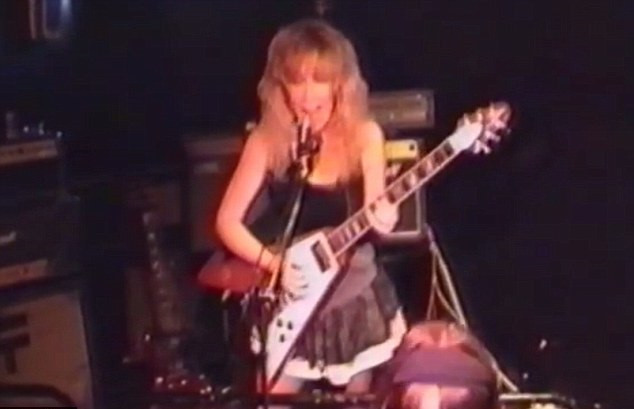 A probe into her online activities have linked her to an address in Medway, while neighbours have also identified her from pictures used in Umm Hussain's online accounts.
One neighbour described her as "scatty" and another said she was interested in "black magic" and witchcraft and had a love for cats.
Before joining the terrorist group, in her life as Sally Jones she fronted an all girl rock band. A video on YouTube from the early 1990s shows Jones fronting an all-girl band while wearing a leather mini-skirt.
On Twitter, Umm Hussain's account follows only five other feeds, one of which is an account about cats in the Islamic State and another related to the pets.
Umm Hussain's husband escaped to Syria last year while on police bail, and has been posting extremist messages on social media pledging to conquer the world and kill infidels.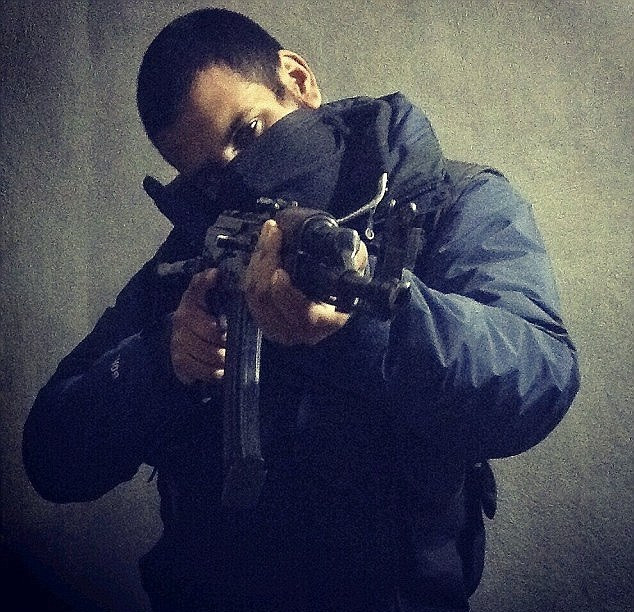 He was accompanied by Abdel-Majed Abdel Bary, 24, a former rapper from west London who is believed to have been on MI5's radar.
In 2012, Hussain was jailed for stealing personal information from Tony Blair, and is thought to be putting his hacking skills to use adding to the militants' huge war chest.
Hussain is originally from Birmingham and tweets behind the alias Abu Hussain al-Britani. He has been pictured online posing with a scarf over his face and a rifle in his hands. He has since become a potential suspect in the beheading of the American journalist James Foley.