British jihadis are being prepared to play a frontline role in committing terror attacks in the UK. Islamic State (Isis) commanders have urged UK-based jihadis to remain in the UK and await their order to strike, it has been reported.
According to the Mail Investigations Unit UK-based jihadis have been forewarned of imminent attacks in France and Britain and have been advised not to risk travelling to Syria. The orders have apparently been relayed through an as yet unverified, encrypted messaging site . The Mail Investigations Unit reports being shown messages sent to a radicalised Muslim in the UK in the past two weeks encouraging fighters to launch terror attacks in Britain.
Mail Online reports that in the messages the UK-based extremists are being asked to divulge detailed information regarding their weapons and ammunition supplies. They have been instructed to stay in contact with IS online; they have received guidance on how to avoid detection by security services; how to recruit young people in their campaign of terror and when to launch attacks. Any would be assassins have also been warned to take care not to kill any Muslims in the attacks and to target only 'kuffars' – unbelievers.
It's thought that IS leaders are concerned about their image following the Paris massacre, in which five Muslims were killed including the mother of an 8-month -old girl.
The claims fuel suggestions by security sources of a shift in IS tactics. British PM David Cameron said that with the use of encrypted messages that render it increasingly difficult to intercept communications between members of the terror group, it is clear that "the threat from ISIL is evolving." He said: "[The Paris] attacks suggest a new degree of planning and coordination and the greater ambition for mass casualty attacks. And we must recognize that however strong we are, however much we prepare, we in the UK face the same threat."
Last month Andrew Parker, the Director General of MI5, said that plots against the UK were being directed from Syria. "We are seeing plots against the UK directed by terrorists in Syria; enabled through contacts with terrorists in Syria; and inspired online by ISIL's sophisticated exploitation of technology," he explained.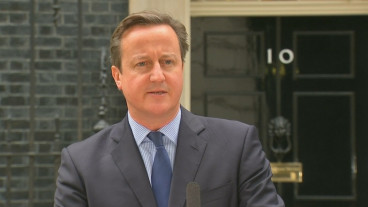 "It uses the full range of modern communications tools to spread its message of hate, and to inspire extremists, some in their teens, to conduct attacks in whatever way they can.
"The speed at which the process of radicalisation can occur online, and the emphasis on relatively low sophistication but nevertheless potentially deadly plots, are two major challenges. On top of that, we have seen greater ambition for mass casualty attacks. All of this underlines the growing threat we face."
The claims come amid reports of imminent attacks across Europe and the US. Hacktivist group Anonymous claims to have uncovered plots by IS for terrorist attacks in Paris, US, Indonesia, Italy and Lebanon, to occur on Sunday, 22 November. A subgroup of Anonymous called OpParisIntel published a statement claiming that they had found details about an imminent attack by IS, just over a week after 130 people were killed in Paris.
On Saturday (21 November) The FBI said in a statement it is aware of an alleged threat by IS to stage an attack on a WWE event scheduled for Atlanta on Sunday (22 November) evening. However, FBI Special Agent in Charge J. Britt Johnson of the Atlanta office said the bureau did not have "specific or credible information of an attack."
"The FBI is aware of reports of an alleged threat that includes an Atlanta, Georgia, venue and event. ... We have ... made the proper notifications as we continue to work closely with our law-enforcement and private-sector partners to keep our community safe."
In recent weeks, the militant group has embarked on a global onslaught bringing down a Russian passenger jet over Sinai in October; killing 130 people in Paris in a series of coordinated attacks on 13 November and on 20 November, gunmen attacked a luxury hotel in Mali leaving at least 27 people dead.
The latest warnings come just a day after the UN Security Council unanimously passed a resolution calling on all nations to unite in the fight against Isis and to take collective action against the "unprecedented threat" of The Islamic State by "all means" necessary. David Cameron said the world is united in the fight against IS.