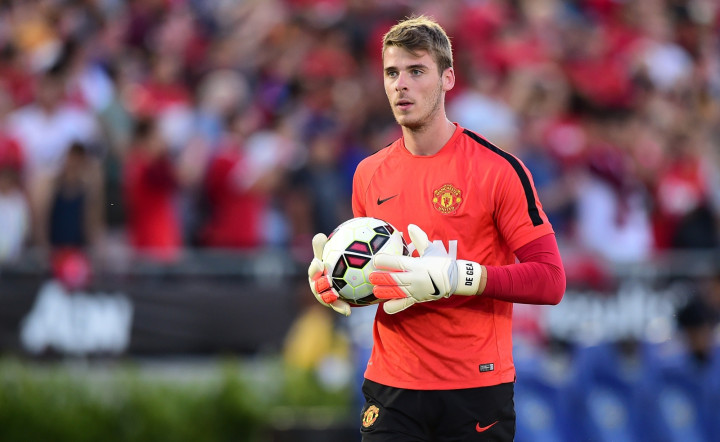 Manchester United goalkeeper David de Gea has admitted that he found it very hard during the early days of his career at Old Trafford and almost quit the club.
The Spanish international joined United from Atletico Madrid in 2011 for a British-record fee of £19.8m. He was a 20-year-old at the time and initially struggled with his fitness and form, but has gone through the phase and been one of the most reliable players in the squad ever since.
"Sometimes it was difficult when you get a lot of criticism like I did. But I kept strong and I always tried to remain positive. I loved training. It was a great pleasure, so I just did my work and worked through it," De Gea said, as quoted by the Guardian.
De Gea is now glad that he faced such a situation early on in his career and feels that it has made him stronger and more capable of handling the immense pressure that comes with playing for a top club like United.
"Those early days were difficult for me and my family. But when you play for a big club like Manchester United it is normal when you don't play well. Yes I am glad it happened in some ways because the criticism makes you stronger. A goalkeeper is a difficult position and you make mistakes. It is normal. But you have to be strong in your mind to get through it all and get better."
The 23-year-old goalkeeper put in a mighty show for United against Everton in the Premier League on Sunday, as he single-handedly kept the Red Devils in the game at the latter stages. They went on to win the game 2-1, but not before de Gea had denied Leighton Baines a penalty and made a string of superb saves.
The Spaniard credits the entire team for ensuring the victory, but says was delighted to have stopped the penalty especially after learning that Baines had not missed a single penalty until that point.
"I think I am playing the best football of my career. I have been here for three years and in the beginning it was difficult. Now I am ready for everything. Games like this help your confidence grow. I didn't win the match. It was the team who won the match."
"We scored and defended well. It was about the team and not just me. I had watched Everton penalties before the game and I decided to go to my right and I got lucky. I heard it was the first one he has missed. So I am happy about that," the former Atletico Madrid stopper explained.
With United suffering a major injury crisis, Louis van Gaal has had to dip into the reserves and depend on the youngsters to do the job and up to now, a few have impressed. The two young defenders against the Toffees were Luke Shaw and Paddy McNair, who received glowing praise from de Gea for their assured performance against a strong offensive unit.
"Luke Shaw and Paddy McNair are so young but they are playing so well at Old Trafford and that is amazing. Paddy has been brilliant,He keeps calm all the time and he is really good with the ball and that is important for us. He is strong and in the future he is going to be one of the best," de Gea concluded.