David Gest: 5 career milestones from Michael Jackson documentary to Celebrity Big Brother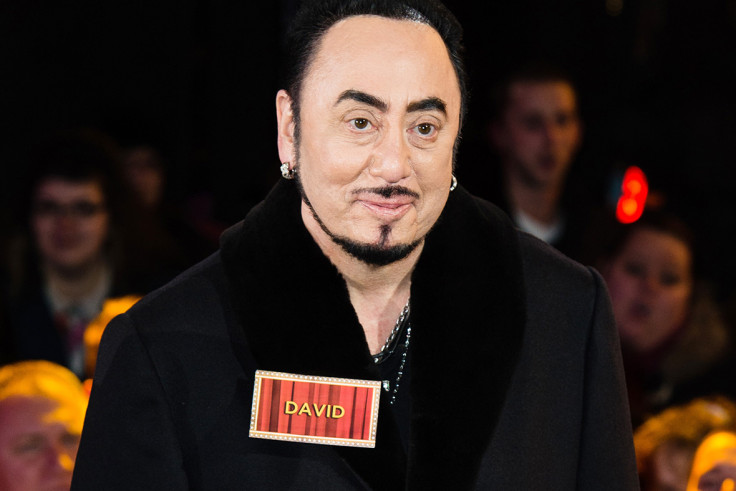 David Gest passed away on 12 April at the Four Seasons hotel in London at the age of 62. Though he made tabloid headlines due to marrying Liza Minelli, his friendship with Michael Jackson, and his extensive plastic surgery – he also racked up a reputation as a credible television producer and personality.
His later years may have seen him take part in reality TV shows, such I'm a Celebrity… Get Me Out of Here! and Celebrity Big Brother, but he was also the brains behind successful documentaries and film productions.
Popular opinion will always make nods at Gest's intriguing past, the industry connections and his close kinship with major Hollywood ladies. His friendship with Oscar -winning actress Elizabeth Taylor was seen as enviable, and his highly publicised relationship with Minnelli was regarded as one of the strangest in showbiz history. However, IBTimes UK has opted to commemorate him with a rundown of TV career milestones.
1. Michael Jackson: The Life of an Icon
Gest famously produced Michael Jackson: The Life of an Icon, a documentary film about the legendary pop singer and close friend of his. It featured exclusive and moving footage of the beginning of The Jackson 5 along with Jackson's solo career and the child molestation accusations made against him. Gest also arranged interviews with the Smooth Criminal hitmaker's mother, Katherine, and siblings, Tito and Rebbie Jackson, along with other artists who were inspired by him. The film was released on DVD and Blu-ray on 2 November 2011.
2. 7th Annual American Cinema Awards
The TV personality gained critical acclaim for producing the 7th Annual American Cinema Awards in 1990, which featured the likes of pop singer Paula Abdul, and Hollywood star's Lauren Bacall and Whoopi Goldberg among others.
3. I'm a Celebrity... Get Me Out of Here!
Following the media circus around his marriage breakdown to Minnelli, Gest flounced back in to the limelight via reality TV. He was a huge hit on the 2006 series of I'm a Celebrity… Get Me Out of Here! – finishing in fourth place, a day before the show finished. Two days later, he appeared on the Royal Variety Show in London in front of Prince Charles, for which he received a standing ovation, making him a relevant figure in popular culture once again.
4. This Is David Gest
Gest caught the reality TV bug and appeared as a judge on ITV1's Soapstar Superstar in January 2007 for one night, replacing Michael Ball who was coaching the singers. It was later announced that Gest had signed a one-year deal with ITV to star in his own reality series This Is David Gest, which commenced on 22 April 2007.
5. Celebrity Big Brother
Gest's last notable television appearance was on January 2016's Celebrity Big Brother, whereby he withdrew halfway through due to ill health. His short stay was fun-filled, however, as he was filmed kissing Irish heartthrob Jeremy McConnell on a 'fake' date and sweetly praising CBB presenter Emma Willis on her TV accomplishments. While rubbing her baby bump, he said: "I'm so proud of you. I'm more proud of you and what you've accomplished. Hasn't she been unbelievable?"
© Copyright IBTimes 2023. All rights reserved.