David Ginola has gone against the public debate of Robin van Persie or Luis Suarez for Player of the Year, with the Tottenham legend insisting that Gareth Bale deserves the honours.
Bale has had yet another brilliant season for the north London club, at times single-handedly keeping them in the fight for a top four finish and a return to the Champions League.
The favourite for the Player of the Year honours this year has been Suarez, with the Liverpool star currently topping the league's scoring charts and earning plenty of plaudits for his displays.
But Ginola believes that Bale's performances for Tottenham this season justify him as a more appropriate candidate than his Liverpool counterpart.
"It will be tough but I will say Gareth Bale [as my best player of the season]," he told Talksport.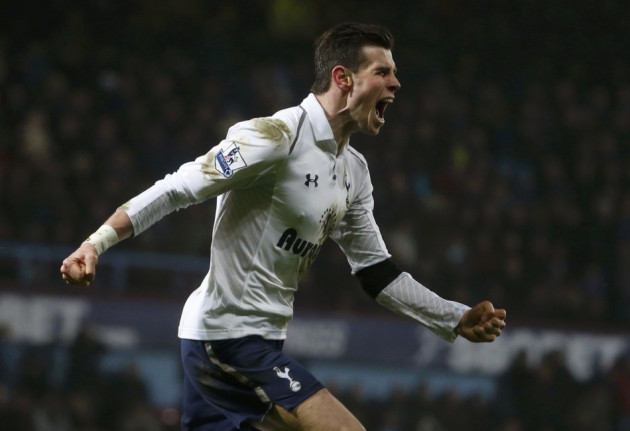 "I'm a Spurs man myself and to see another Spurs player being made Player of the Year, that will be good."
Ginola was the last Tottenham player to win the award in 1999 and the former star, who is still fondly remembered by Spurs fans for his short but colourful time at the club, says that Daniel Levy must make keeping Bale in the summer a top priority.
He explained: "My concern is when you've got a good player in an English team, you always see him leaving the club and I hope that Daniel Levy will find a way to keep him because if Tottenham want to be successful in the future, they have to keep their best asset and Gareth Bale is one of a kind."
Ginola also joined a growing chorus in comparing Bale to the likes of Lionel Messi and Cristiano Ronaldo, though he admitted that the Wales international will have a better chance of posting stats like the superstars when he's playing Champions League football again.
"He's fantastic, especially this season," he said.
"The kid still has so much to learn about the game but, at his age, he already knows a lot. He does a lot for Spurs. Scoring goals, doing so many things. He's got the strength, he's got everything.
"The main difference between Messi, Ronaldo and Gareth Bale is that they are not playing in the same league. Messi and Ronaldo are still in the Champions League and they're both scoring over 50 or 60 goals per season. It's quite a lot!
"But Gareth Bale is not a striker and he has still managed to score goals - very important ones. He is definitely in that league."