Britain's David Haye is aiming to become the mandatory challenger for Vitali and Wladimir Klitchsko's world heavyweight titles upon his return to the ring in June after ending his boxing exile for a second time.
The former World Boxing Association champion came out of initial retirement last year to beat fellow Briton Dereck Chisora, before hanging up his gloves for a second time and subsequently participating in celebrity reality television programme I'm a Celebrity....Get Me Out of Here.
Haye had previously vowed never to return to the sport unless he could secure a bout with either Klitchsko brother, but the 31 year old has made a U-turn on such a demand, pledging to become the mandatory challenger as he seeks to unify the heavyweight division.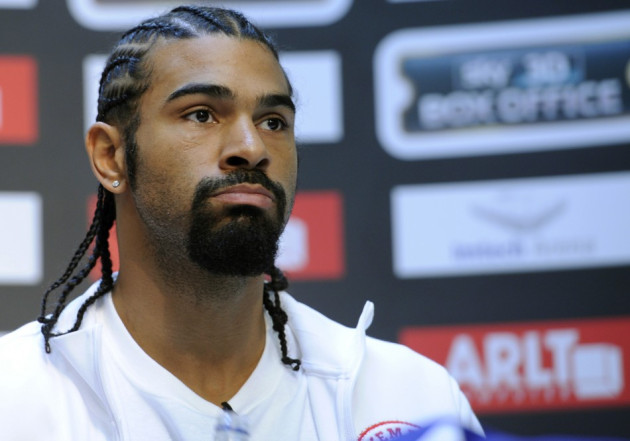 "I want to be the heavyweight champion again," Haye stated. "The fans want to see me back in the ring and I'm happy to be back and in training. I want that heavyweight title back, and I'll get it.
"I'm healthy, I'm happy and I'm a couple of fights away from being in the unavoidable, mandatory position to meet the Klitschkos."
The London-born fighter will return to the ring on 29 June at the Manchester Arena against an as yet unnamed opponent as he seeks to improve his standing in the World Boxing Council, World Boxing Association, International Boxing Federation and World Boxing Organisation rankings.
He lost on an unanimous points decision against Wladimir in July 2011, surrendering his WBA title while Vitali has dodged a potential challenge from Haye on regular occasions.
"I hoped Vitali would be a man of his word after I made short work of Chisora," Haye added. "It fell on deaf ears. Their strategy doesn't include me this year, so instead of waiting around I want to get back in there.
"I think Vitali wants to fight me, but the people around him don't. His coach definitely doesn't want it. He has too much invested in him to be the Mayor of Kiev - he's a puppet."
Trainer Adam Booth says the Haye camp are in talks with up to five fighters, four of which were currently unbeaten but none of whom are British, ruling out a bout with emerging heavyweight Tyson Fury.
The older Klitschoko brother, Vitali, the current WBC world champion, says an offer to fight Haye in Moscow was rejected last year.
"If David Haye has [a] high [enough] position on the world rankings, we can fight each other but it will not be soon," the 41 year old said. "The fight against David Haye is not everything for me."
"Last September I gave a proposal to David Haye to fight me in Moscow. David Haye had a contract and didn't want to do that and instead of fighting me he fought Chisora.
"How long [should] I have to wait for David Haye? I gave him a proposal and he didn't take it.
"David Haye had the chance to fight my brother. Many times he ran away but Wladimir beat him. David did not agree with the decision, tried to make excuses and just talked about his leg not giving him the chance to beat my brother."